4 Unusual Date Ideas Your Guy Will Love
By: Elizabeth Marie |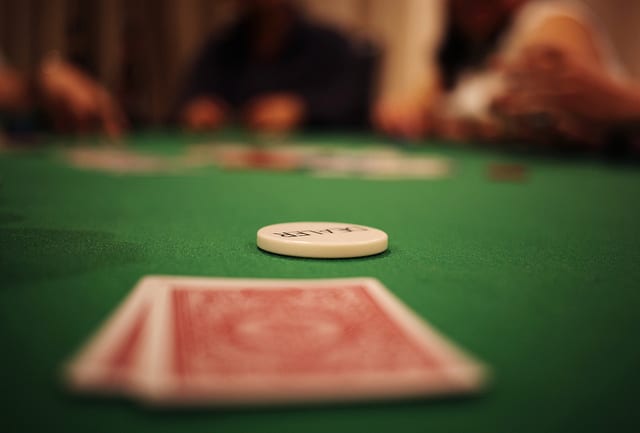 Typical date night activities like dinner, drinks or dancing can get a bit repetitive. If you're really looking to impress a guy, try surprising him with a guy-friendly date night! We've compiled a list of our favorite unusual date ideas geared towards men, so you'll not only have a great time but get, and keep, his attention for good.
1. Watch Football With Him at the Pub
On game day, most women happily send their man off to the pub with his friends, relieved they don't have to suffer through watching and annoying everyone with their, "so what just happened?" questions. However, it can be a real game changer (pun intended) when you surprise your guy by not only knowing his favorite team's schedule, but by inviting him out for drinks to watch a game. Bonus points if you guzzle beer like a champ (no white wine, please) and cheer/boo appropriately.
2. Golf
Every single time my guy drags out his prized golf clubs, excited to go hit some links with the boys, I roll my eyes and mutter something about how boring that sport seems. So I can only imagine his shock if I were to suggest we go golfing together…he'd probably faint. Although I might be absolutely terrible at getting that little ball into that little hole, it's effort that counts here and the fact that you are doing something he loves, together. This means no complaining about all the walking, taking it seriously and really listening when he explains how to swing perfectly. This goes for any sport your significant other loves, it doesn't necessarily have to be golf, just work up a sweat together!
3. Plan a Poker Night
Poker nights are stereotypically a male dominated event, where the boys retreat to some dingy basement, get drunk and play cards. However, there is no reason that us women should be left out of the fun! Knock your man's socks right off-and win some of his money while you're at it-by planning a surprise poker night, complete with delicious snacks, unlimited drinks and a few of your closest male and female friends! Take it one step further by sharpening your poker skills before game night and shock him with your prowess at the table. A great way to do this is to sign up for an online poker site like Full Tilt Poker, where you can practice without your guy suspecting a thing! Until you start winning, of course.
4. Watching a "Guy" Movie
Guns, explosions and car chases, oh my! If you're usually a rom-com or drama movie buff, suggest that your guy choose your Friday night movie, and then cuddle up and actually watch it with him-yep, even if it's the Godfather Part 687 or the Rocky movie you knows he has seen one hundred times. Don't play around on your phone the whole time or "accidentally" fall asleep. Sure, it probably won't be the best hour and a half of your life, but come on-how many times has your guy sat through Notting Hill or similar? Plus, you might find that an action packed, testosterone filled movie really gets you and your guy's blood pumping, and that's never a bad thing…if you know what I mean.
What is your favorite guy-friendly date idea?
Image via eblaser on Flickr.