7 Of Our Favorite Date Night Outfits
By: Elizabeth Marie |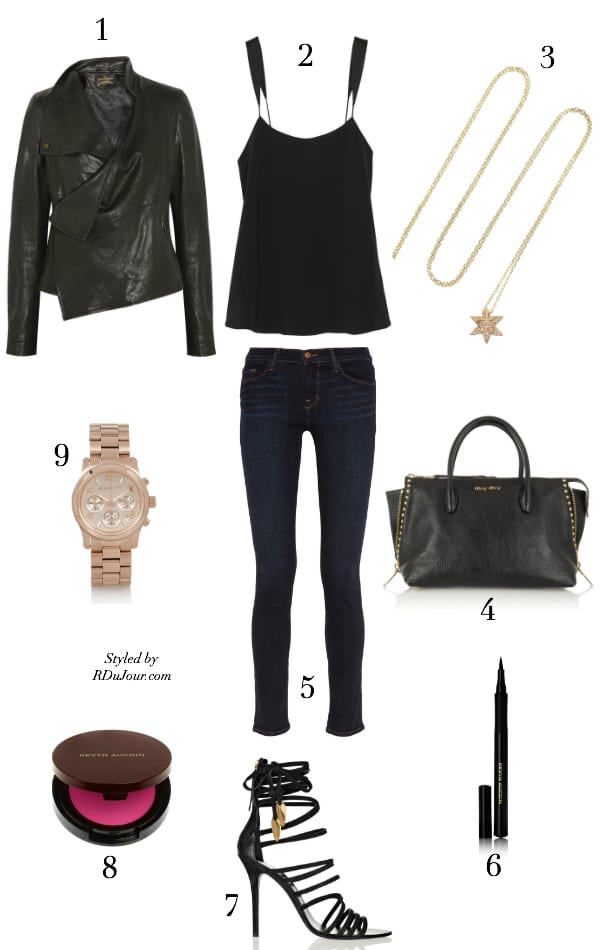 image source
First dates can be the cause of a lot of anxiety. Between wondering what you'll talk about and planning your escape route just in case things go awry, you also have to decide what to wear! Your go-to date night outfit should be something that you feel confident and comfortable in. If you're constantly pulling your new sexy low rise jeans up, they'll quickly loose their sex appeal.  You'll also want to wear something that your date will like, so maybe save the trendy, avant garde look for a night out with the girls instead.
It's also a good idea to walk the line between dressing up too much and being too casual. Jeans are great, just make sure they aren't your rattiest, baggiest pair. You'll definitely want to appear like you made a special effort to look nice (hopefully he will do the same, right?), without looking like you're trying too hard. It's not a formal event, it's dinner and drinks!
For a bit of inspiration, and to help you answer the age old question, "What should I wear on a date?" I've asked all of the WeLoveDates writers to share what they reach for in their closets before a first date…their date night uniforms, so to speak!
I'll go first!
I reach for my favorite pair of worn in-yet still snug in all the right places-skinny jeans, a deep v-neck t-shirt and my prized vegan leather jacket. I also wear heels that are super high but ones that I can walk in well (no baby deer here),add tons and tons of bracelets, and a swipe Mac Ruby Red lipstick on the lips!
Simone
My city is pretty casual, so for day time dates I usually reach for a pair of skinnies, a silk blouse, ankle boots, & my leather jacket. For night time dates, I usually go for one a dress, black tights, ankle boots + leather jacket. On my lips: Tarte's "Fever" (a sheer red) I almost always wear my marc jacobs bangle as my first date good luck charm!
Alicia
Black long sleeved lace skater dress with a black and gold waist belt and black tights
Black ankle length suede stiletto boots
Lots of bangles, a long necklace and matching earrings
A contrasting silk scarf
Red lipstick
A black coat
Then to finish… a little spritz of Chanel – Coco Mademoiselle
Almie
Mine is a little black dress, "nude" heels, red lips. If it's cold, a black leather jacket.
Sarah
I always advise my friends to wear things they already know are comfortable and flattering. For me, that's skinny jeans, my favorite boat neck Breton stripe 3/4 sleeve top, flats or riding boots, and brown smokey eyes.
Josie
I go for something super casual, but dressed up with heels and red lipstick (I'm also a Mac Ruby Woo fan!).
Jess
Skinny jeans, flowy tank/top, flats, and red lips or black cotton dress, leggings, boots, and still the red lips of course. Always wear earrings (usually something non dangly) and then a bracelet or two.
There are definitely some trends here-skinny jeans and a red lip seem to be very popular! I wonder if the red lip thing is a subconscious way to avoid a first kiss in case sparks are NOT flying? Hmm. 🙂
What is your favorite thing to wear on a date?