10 Things Guys Can't Stand About Your Online Dating Profile
By: Kevin Murray |
People scan things fast in today's high speed internet society. We've wired our brains to quickly analyze things so we can move on to the next click of our mouse — the realm of online dating is no exception. With so many profiles to navigate through, people are yay'd and nay'd in the blink of an eye. Men run through profiles so fast you'd think they were being timed by a stopwatch. Girls, the following list isn't designed to dump on you (well, maybe a little) — the goal is to shed some light on all the crap we're tired of seeing.
Filtered photos.  Your photos should never include filters. You want men to be able to gauge what you truly look like. Having a profile that's full of Instagram shaded photos gives off the impression you're trying to hide something. Unless that golden haze filter follows you around like a halo, I suggest you lose it.
Pictures with too many other people.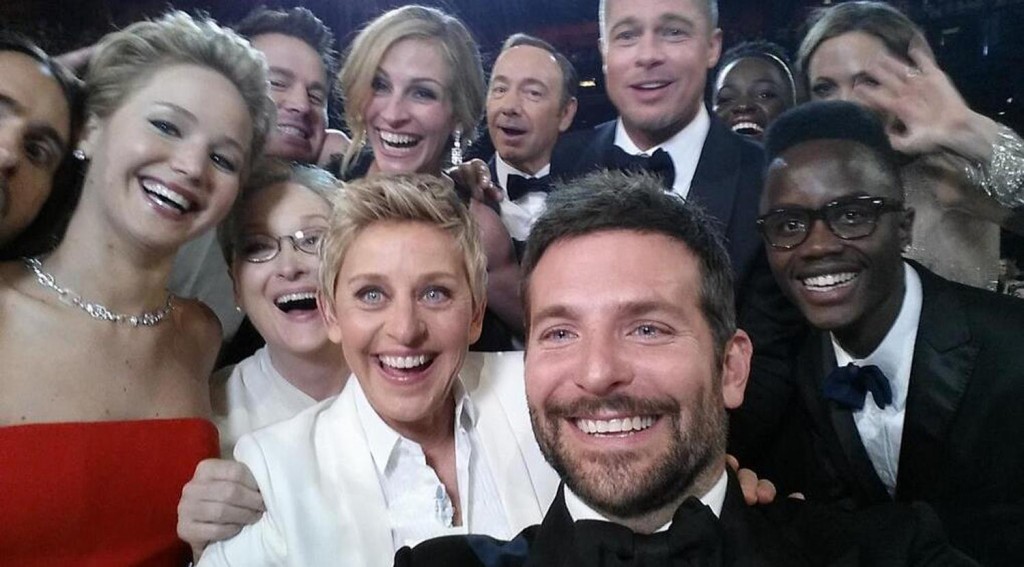 There's no need to have random people scattered in every photo. If we have to sit there for 30 seconds to figure out which one is you, we're gonna lose interest.
Projecting a lazy attitude toward doing online dating. "Can't believe I'm actually doing online dating. Ugh, not sure how I feel about this." Please, don't waste our time.  It's OK if you're nervous about online dating, but projecting these thoughts leads us to believe there's hesitation. This is the kind of girl that trades messages with you for weeks, dragging her feet on committing to plans — only to never meet up.
Landscape photos. Nobody wants to see your vacation photos in Europe. If you post a photo of the Eiffel Tower you better be in it. "Oh, what a cute sunset!" Said no guy ever. We only care about pictures that give us the opportunity to check you out. More full body shots, less irrelevant pictures.
Game over. When women mention they don't want a man that plays "mind games" it makes us think you're beyond damaged goods. This chick has issues running so deep, she can't help but indirectly announce them. The only reason someone is worried about getting played or hurt is because it's happened to them before. Dating this girl will be more frustrating than missing a shot in duck hunt.
[youtube]http://youtu.be/g1QCbXCezNc[/youtube]
No pets allowed. You can sneak in one, and I mean one subtle picture of your cat or dog and its cool. What's not cool is a Vogue like fashion shoot for your Bichon Frise. Posting pics of your pet does nothing for us. You want someone to date your dog? There's a site for that.
The bait and switch. Putting yourself next to a superior hot chick in your default photo is the biggest false advertising move in the online dating game. It's going to take us two seconds to realize you're the lesser attractive of the paring — bravo, you tricked us into clicking on your profile.
Deal breakers. Profiles should be full of positive energy. Listing what you don't want in a man before you've even met him is a serious turn-off. Get a load of this excerpt I copied from a random chick's profile:
   Oh yeah… DEAL BREAKERS: *if you have a cat (I'm allergic) *if you have a flirtatious type of personality *If you're not traditional and chivalrous-like *if you smoke/drink on a regular basis or more than once a week *if you don't do what you say and say what you mean *if you complain like a girl and are super self-centered *if you're still in your partying phase and not looking for more than a fling *if you message me with "you're hot" or "great body" or any pet names (please, I am not your cutie pie, baby, etc) *if you stalk me after not responding right away *if you expect to go dutch on any dates with me *If you talk about money and your personal financial struggles *If your profile talks solely about YOU and not about what you are seeking *If your profile clearly portrays that you're not ready for a long-term relationship *If you ask to go out for a "drink" or "coffee" and think that dinner dates are "too intimidating" *If you have pictures with you and other females in your photos (you know the exceptions)
Sounds like a super bitch and comes of as extremely undateable. She forgot to add one line: *If you like really insecure, self-centered psychos that will chop your dick off in the middle of sex we could be a match.
Too many selfies.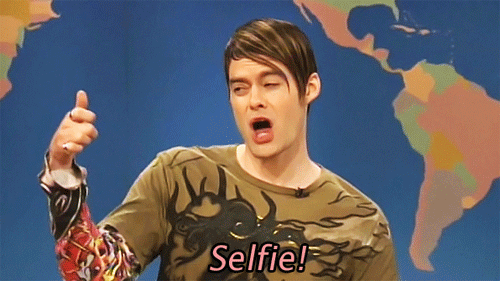 Women can certainly pull off a few good ones, although it's never a good idea have a profile loaded with them. It gives off a creepy, lonely impression. Mix in a few duckfaces and it makes us think you're full of yourself with some awkwardness — not a great combo.
Cliche phrases. "Sometimes I like to just stay in, cuddle on the couch with a glass of wine and watch a movie." No way?! We have so much in common! I love how your profile is loaded with cliches, leaving little opportunity for me to start a conversation. Details girls, details. Give some specifics about your life — this opens avenues for us to start conversations with you.