6 Unusual Date Ideas in London
By: Alicia Drewnicki |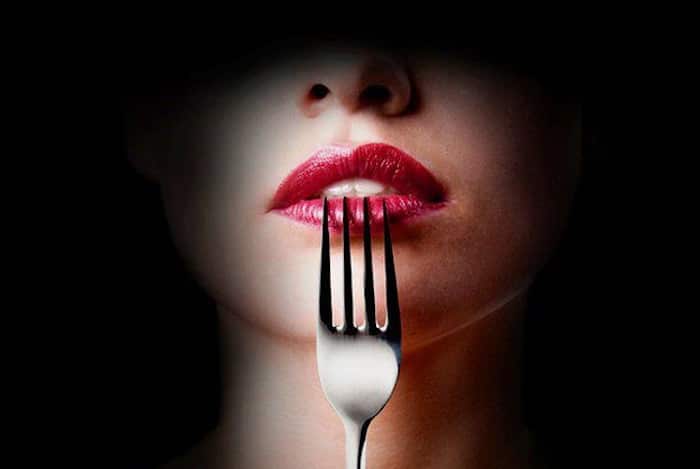 If meeting your date at the pub feels dull and predictable, why not surround yourselves with jugglers and contortionists or eat dinner in complete darkness? Sometimes you need to let your spontaneous side take over and plan a date with a difference. Here are six unusual London date ideas to give you some inspiration.
1) Dans Le Noir – Dating in The Dark
Take the notion of a "blind date" a step further by visiting the French restaurant Dans Le Noir, where you'll eat your meal in complete darkness. The beauty of this experience is the element of surprise – no, not the identity of your date, but what's actually on the plate in front of you. The menu items are grouped into categories rather than dishes, such as "meat," "fish," "vegetarian" or "chef's surprise," so you'll never be sure of exactly what you're eating. The idea behind this is that you'll re-evaluate how you taste, smell and experience food. You might enjoy the meal – but just be careful that it's your date, not the waiter that you're playing footsie with under the table!
2) Inamo – Interactive Oriental Dining Experience
If you and your beau are technology crazy – you have to go to Inamo! This pan-Asian dining establishment offers the world's first interactive ordering system where the menu items are projected onto your plate. It may sound like a date venue from the future, but this place really exists! When you've made your choice from the images beamed in front of you, tap the table and your order is sent instantly to the chef.
If you thought that was cool – it gets even better! You can change the décor of your tablecloth, play interactive games on the table, check the chef's progress or even order a taxi for when you've finished. Genius!
3) Medieval Banquet – Feast like a King
Ever wanted to step back in time, have a sword fight and feast like a king? Well now you can. The Medieval Banquet is the ultimate historic dining experience that allows you to relive ancient Britain's past. This theatrical dining experience is packed full of entertainment, from a commentating Beefeater to a singing Henry VIII. Expect to see crazy contortionists, battling knights, magicians, jesters, fire-eaters, strongmen and dancing wenches. If you want to be part of the action – you can even rent a medieval-style costume upon arrival and really get into character!
The four course banquet meal is served in vaulted cellars under the light of flickering torches – the perfect setting for romance, magic and tomfoolery!
4) HiddenCity – Go on a Treasure Hunt
Everybody loves to act like a big kid once in a while, so why not take your date on quest to solve mysteries and find some of London's hidden treasures? HiddenCity offers an exciting way to explore the cool sights of London – including historic pubs, cool bars and quaint little shops. You are sent clues by text message and go on a trail to solve them, arriving at a new location each time. It's a great way to experience the city whilst also proving that you work excellently as a team.
5) London Drawing – Life Drawing Class
Release your inner Van Gogh and get ready for a very unique date, just promise you won't giggle? This is the ultimate way to discover hidden artistic talents and impress your date. There are several different life drawing sessions which offer different models, poses and expert guided tuition. Don't worry – the classes are suitable for all levels of ability, so you don't have to be a pro with a paintbrush. Who knows maybe you'll enjoy it so much that next time you'll be volunteering to be a life model yourself?
6) The Original London Ghost Walk – Get Spooked
If you're looking for a sure-fire way to ensure that your date will hold your hand – then a ghost walk is your answer! These creepy tours will send a shiver down your spine as you journey into quiet churchyards, deserted alleyways and hear about London's darkest history and most gruesome tales. You'll visit haunted areas of London you never even knew existed and then end the tour with a romantic Thames boat ride to see London at night.
So there you have it – six unusual London dating ideas that will be sure to impress your date. Next time you're planning a date at the cinema, think again and get creative as there are plenty of unique dating options waiting to be discovered!