10 Totally Unique Valentine's Day Date Ideas
By: Simone Paget |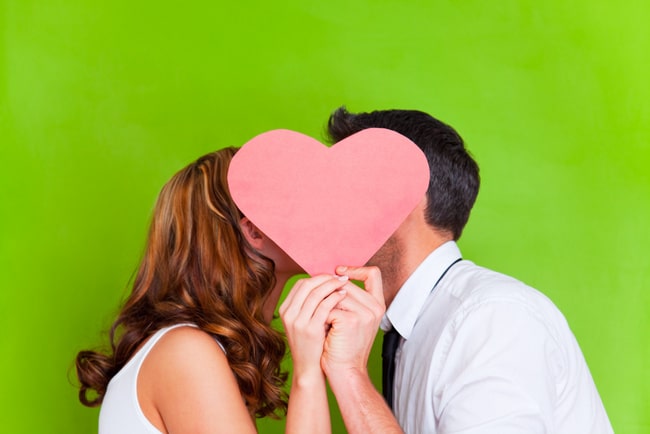 Looking to break out of the usual "dinner and a movie" formula this Valentine's Day? Me too. Although I enjoy celebrating Valentine's Day, the actual day can be stressful. Reservations are hard to come by, restaurants are crowded and movies are sold out. So, whether you've been dating for awhile or are just starting to get to know each other, here are 10 fun date ideas for Valentine's Day that don't involve dinner and a movie.
1. Paint Pottery – Couples who paint together stay together…err, or something. Whether you're artistically inclined or not, going to a local pottery painting studio can actually be a lot of fun. When you're just getting to know someone, doing an activity together can be a great way to keep the conversation flowing. Besides, that badly painted personalized chip & dip bowl may just become a treasured part of your love story – or not – either way, you're bound to get a few laughs out of the experience.
2. Go Ice Skating – Call me old school, but I've always found ice skating really romantic. It's fun, it's affordable and there is something really sweet about holding hands while you take a spin around the rink and listen to (what is usually) delightfully cheesy music. Follow ice skating with some hot chocolate and/or Irish Coffee and you've got the makings of a romantic but low-key date.
3. Take a cooking class together – Do you love Szechuan or have always yearned to make the perfect bouillabaisse?  Look into local cooking schools to see if they offer one time classes (many do) and learn to make a gourmet meal together. It's fun and a skill that you can use together in the future!
4. Go check out a museum – Remember that scene from Friends where Ross and Rachel hook up in the Natural History Museum?! Maybe I'm just a nerd or the dim lighting that usually accompanies Museums, but I've always found them kind of romantic. Have fun getting to know each other while wandering through all the weird & wonderful exhibits – if you can sneak in a Valentine's Day kiss by the Dinosaur bones, even better.
5. Take a "Staycation" – If you've been together for awhile, staying over at a local hotel is a fun and reasonably affordable way to take some time away from your everyday lives and make some space for romance. Pamper yourselves, order room service and have fun staying in bed all day!
6. Go to a Wine/Cheese/Olive Oil tasting – For the foodies out there, grab your date and go taste some delicious things together. This is the perfect Valentine's date for those of us whose hearts and connected with our stomachs.
7. Go stargazing – Bundle up, grab a blanket or two (& maybe even a bottle of champagne) and spend some time enjoying the night sky together.
8. Take a carriage ride – If your town or city offers carriage rides, go for it! There's nothing cozier than snuggling under a blanket while watching scenery go by on a crisp night.
9. Play laser tag – Channel your inner Barney Stinson and go play a round of laser tag together. FYI, this only works if your date is as crazy about laser tag as you are.
10. Have an indoor pic-nic – Avoid the chilly outdoors and crowded restaurants by creating the perfect indoor romantic picnic on your living room floor. Grab all your favourite comfort food, a bottle of wine for the perfect cozy night in.