5 Essential Tips For Dating After Divorce
By: Elizabeth Marie |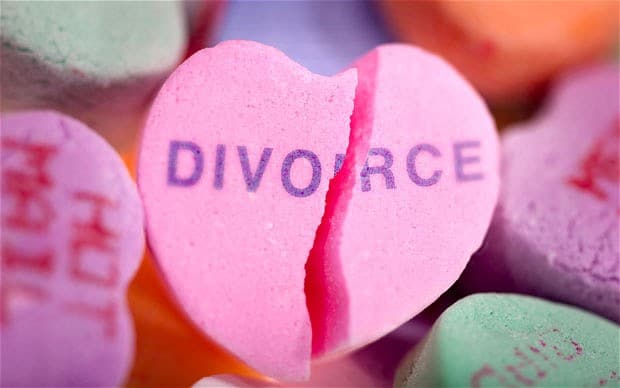 Whether your divorce was five years ago, or you're going through the process now, it's important to remember that there is life-and love-on the other side. Here are five essential tips for dating after divorce to get you started in the right direction.
1. Take a leap of faith.
Just the thought of entering back into the dating game after you've gone through a divorce is enough to make most people throw their hands in the air and give up on the whole thing. Take a deep breath and remember that just because it's uncomfortable to put yourself and your heart on the line, doesn't mean it's something you should shy away from. Though it's cliche', ask yourself what is the really the worst thing that could happen? But even more importantly, ask yourself what the best possible outcome could be-and focus on that!
2. Ask for support.
Going through a divorce can be fairly traumatic, and more than anything, your friends and family want to see you happy and fulfilled. Although you might feel a bit embarrassed or hesitant, share with them your goals when it comes to dating again and ask for their support as you embark on this new journey. Who knows, they may have a single co-worker or friend to fix you up with! Having a support system at the ready will make it easier for you to handle all that comes along with dating-the good, the bad and the ugly. You aren't alone!
3. Handle your personal business.
Divorced or not, we all have our own history and along with that, some baggage. When you're dating after divorce, you want to make sure that you've taken care of yourself and your divorce before diving back into the dating game. Going through a divorce is at times confusing, expensive and overwhelming, so it might help to consult a guide to dating to make sure you've covered your bases. This way, when you do decide to start dating, you won't be stressed out or depressed-a total turn off to a potential love match!
4. Don't bring up your past.
On the first few dates with someone new, its not necessary to talk about your ex, your relationship and what happened or anything divorce related. Your divorce is something you've gone through, but it isn't who you are. Plus, it's a very private matter and will possibly stir up some difficult emotions, so wait until you are comfortable with someone new to share. If a date is asking too many questions, or prying into your past, it's more than ok to politely tell them you'd like to change the subject.
5. Have fun!
For most of us, dating is the means to an end, a necessary evil of bad dates we have to endure if we want to find true love…but try to adjust your thinking! Dating is a great way to meet new friends, business connections or just get out of the house during a time when you might be prone to shutting yourself in. Dating forces you to put your best foot forward, builds up confidence that might have been lost during your divorce and reminds you that above everything, you are love-able and resilient. Have fun with this new experience and embrace it!