5 Ways To Make Your Online Dating Profile Stand Out
By: Jen Glantz |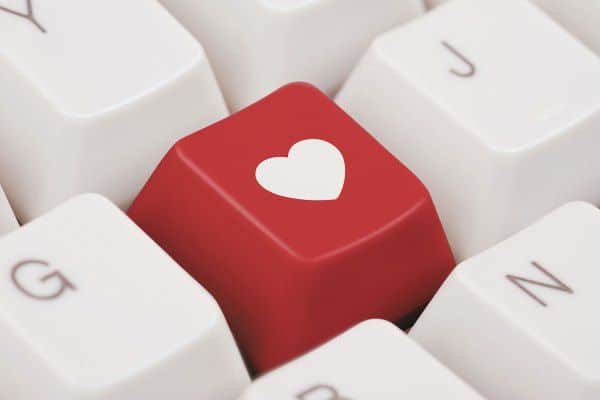 I met a guy out the other night who had just graduated from college and told me without hesitation that online dating was for old people.
Excuse me, I said before pulling myself together and not taking it personally that this 22-year-old called my 25-year-old self old, all the while fighting back the urge to declare that online is dating is cool.
Well, online dating would be my absolute last attempt at trying to find someone, he said as if he really meant to say that he would only try online dating if all the world ended and all that left was his computer and $49.99 for a monthly jdate subscription.
He'll change his mind, soon. Soon when he starts his 9-whenever he finishes his to-do list at work job and the only people he meets are girls out at bars who are too drunk to say their name and he'd rather binge on Netflix than on beer at the bar, he'll realize that meeting people offline isn't as easy as it was when he was in college. Where everyone in college is in the same age pool and it's almost an extracuricular activity to socialize every night of the weekend.
I wished him the best of luck before i told him that when he was ready to make an online dating profile, he should listen to these 5 rules.
First impressions can often make those butterflies swarm inside of your stomach and your palms become filled with a waterfall of stress sweat. That is, of course, when the first impression is happening in person. But when presenting yourself online for the first time, you're faced with a whole new set of nerves and anxiety that revolve around how to properly portray yourself and summarize who you are in a matter of one page or less.
Here's 5 tips that'll make your online dating profile stand out and fully encompass your greatness:
1. Keep Your Bio Short
When writing your bio, it's important to remember to maintain a balance between sharing too much information about yourself and being way too vague. You'll be more remarkable and memorable if you share a handful of fun facts about you. That way, when someone is interested and looking to message you, they'll have a small collection of details to pull from to ask you questions about.
Keep your bio to under 100 words
Focus on four fun facts about you and the things that you enjoy the most
Write out everything you want to say first and then rewrite it eliminating the things that are secondary or not as important to include.
2. Be Picky With Your Pictures
Choose between 3-5 different photos to display on your profile. Some that are close up, some that are far away, and some that just show you doing something fun and exciting. Refrain from ones that need a caption to explain where you are and what you're doing. Remember, when making a first impression in person it's important to look put together. Make sure the photos that you choose embody that same piece of advice.
3. Ask for Help
We can all face a little writer's block when asked to summarize who we are in just a few words on our profile. To get started, turn to others for advice. Ask a few of your close friends or family members to throw some adjectives out about how they would describe you to someone if they were setting you up on a blind date. That way you'll have a few keywords to sprinkle throughout your profile.
4. Maintain a Positive Vibe
Be sure to keep your profile positive. It's okay to mention some things that you don't like, but keep them to a minimum and perhaps add a bit of humor when talking about those things. Also, even if you're not a fan of online dating or your mother is making you do this, don't admit that on your profile. You'll end up exuding a negative vibe and people will be hesitant to reach out and approach you.
5. Update Your Profile Monthly
We are all constantly changing and our profiles should change too. If you find that your original profile is not getting the attention you desire, feel free to rewrite it or change up your pictures. That's the beauty of having a profile that you manage, you can change it whenever you'd like. That's why, even if you're unsure how to put together a profile, just get started by writing something. Every day as you become more comfortable online, you can change it and add to it.