What the Chinese New Year Means For Love & Dating
By: Simone Paget |
The New Year is always a great time to reflect on the past and look towards the future – especially when it comes to your dating life. If you kind of missed the boat when it came to making (and keeping!) resolutions that you made at the beginning of January – fear not.  January 31 marks Chinese New Year and offers an early second chance to revisit those resolutions and put them into action!
If finding love is on your wish-list for 2014, you'll be excited to learn that a recent study conducted within the online dating industry has uncovered that there are significant differences between singles' dating behaviours based on their Chinese zodiac signs.
Whether you're a traditional Monkey or an Optimistic Ox, here's a mini-guide to Chinese Zodiac signs and what they may mean for your dating life.
Rat  (1948, 1960, 1972, 1984, 1996, 2008): The Long-Distance Dater– 
Love knows no geographic boundaries for Rats. More than half (53%) of singles born in the year of the Rat reported that they would have a long distance relationship with 15 per cent willing to travel over eight hours by plane to see their partners – more so than any other sign!
Ox (1949, 1961, 1973, 1985, 1997, 2009): The Eternal Optimist –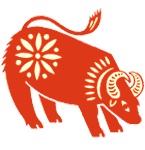 Most singles (88%) born in the year of the Ox are self-proclaimed optimists. Therefore it's no surprise that this attitude translates to their romantic lives. According to the survey, Oxen tend to be more open to dating a variety of people, be they taller, shorter, richer or poorer.
Tiger (1950, 1962, 1974, 1986, 1998, 2010): The Rash Actor –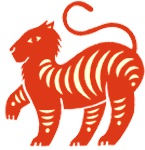 If you're dating a Tiger, you better get ready for an adventure! Tigers are some of the most impulsive when it comes to their dating lives.  Over half (51%) of Tigers surveyed described themselves as spontaneous.
Rabbit  (1951, 1963, 1975, 1987, 1999, 2011): The YOLO-er –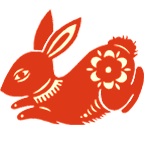 Rabbits know that you only live once (YOLO!). Statistics show that those born in the year of the Rabbit are the most willing to spend the big bucks, with 43 per cent spending at least $60 on a date. The YOLO attitude also extends to the bedroom. Of all the signs they're also the most likely to have had a one-night stand (70%) or send a sexually suggestive text (39%).
Dragon (1952, 1964, 1976, 1988, 2000, 2012): The Aloof Lover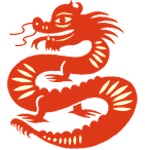 If you love to snuggle, don't date a Dragon. They're the least cuddly out of any of the signs. If one of your favourite activities is snuggling up in front of the fire or a good movie with your loved one, you might want to set your romantic sights elsewhere. Just saying.
Snake (1953, 1965, 1977, 1989, 2001, 2013): The Foodie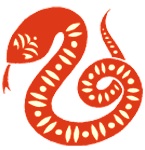 If you're going on a date with a Snake, forget to bring your appetite! Fifty-one per cent of Snakes surveyed consider themselves to be foodies. Expect some elaborate meals in your future.
Horse  (1954, 1966, 1978, 1990, 2002): The Planner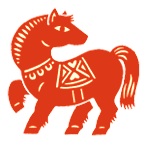 If spontaneity is your thing, dating someone born in the year of the Horse may not be the one for you. The majority of singles born in the year of the Horse (64%) consider themselves planners and will likely have every detail of your date planned out ahead of time.
Ram  (1955, 1967, 1979, 1991, 2003): The Loyal Partner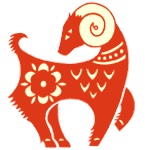 When it comes to relationships, commitment friendly Rams are in it for the long haul and tend to be dedicated partners. Seventy-four per cent of Rams surveyed reported that they believe you can stay married to the same person forever.
Monkey (1944, 1956, 1968, 1980, 1992, 2004): The Old-School Dater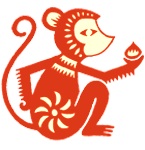 When it comes to dating, Monkeys prefer a classic, romantic approach. A whopping 91 per cent of Monkeys reported that they would date only one person at a time and 51 per cent would never consider having a one-night stand.
Rooster (1945, 1957, 1969, 1981, 1993, 2005): The Peacocker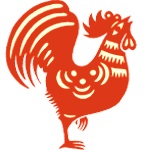 When it comes to Roosters, appearance and style are key. Eighty-three per cent consider first date style important and 25 per cent buy a new outfit for the occasion.
Dog (1946, 1958, 1970, 1982, 1994, 2006): The Early Decider + Multiple Dater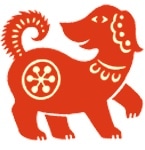 People born in the year of the Dog are definitely a decisive bunch. Forty-five percent of Dogs will decide if a date is going well within the first 15 minutes. If you're hoping to make a good impression, you better do it fast! It's no wonder that Dogs were the most likely of all the signs to go on more than one date in a given day.
Pig (1947, 1959, 197, 1983, 1995, 2007): The Quick Kisser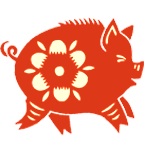 If you're going on a date with someone born in the year of the Pig, then there's a good chance you're getting a kiss at the end of the date. An overwhelming 87 per cent believe it's appropriate to pucker up on a first date, the most of any sign.
(images via www.astrology.com & flickr.com/photos/diaz/. Stats via our friends at Match.)