"The One That Got Away" – How to Deal With It
By: Alicia Drewnicki |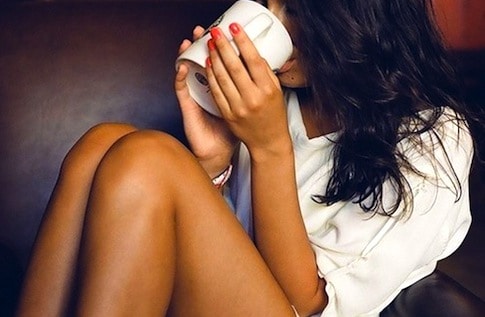 "The One That Got Away" – a phrase often accompanied by mixed feelings of regret, heartache and that agonising question of "what if?"
Most of us have experienced at least one person in our lives who we have strong feelings for, but for some reason it didn't work out. We remember their laugh, their smile and the way they made us feel, but find ourselves questioning how we ever let that person go.
Timing usually has a big part to play in a situation like this. It's that frustrating scenario where you feel like there was the potential for something magical to develop but the timing just wasn't on your side. One of you may have already been in a relationship or perhaps there were differences in the things you wanted at that stage in your life. Sometimes one person wants to settle down and commit but the other isn't ready. Then one day, you're finally ready, but the other person has already moved on and found someone else. Or perhaps the problem was that you never had the courage to voice how you truly felt about someone, and now you have to witness them living a happy life with someone else.
You don't have to feel stuck at a dead end if you find yourself reflecting about "the one that got away." Here's some advice on how to deal with this tricky situation.
If you're single…
The key word here is honesty. Be true to yourself as well as to the person you have feelings for. We're all in charge of creating our own destinies so perhaps the single most important lesson is to be honest. If you love someone and it's not too late, be brave, seize the moment, and tell them. It might be scary to wear your heart on your sleeve but would you rather be honest or let someone slip away? Your biggest regret could be not telling the person how you felt. Imagine if you were "the one that got away" for them too? What if the timing wasn't right before but it is now? Surely these potential scenarios make it worth the risk?
If you're still single and the person you love is with someone else – rather than storming in with your declaration of love, be sure it's what you truly feel and you're not recklessly playing with that other person's heart because you're jealous of their relationship. As a general rule, something that's meant to be should happen easily and fall into place naturally without feeling like it's a struggle.
If you're in a relationship…
The most important word for you is acceptance. It may be hard to extinguish the flame that still flickers, but rather than tormenting yourself about why it never worked out, you need to learn to accept that life turned out the way it did for a reason. We don't have control over other people's thoughts and actions, so sometimes we just have to accept that it wasn't meant to be. The only thing we can control is ourselves, so we have to learn to look on past experiences as a positive. Leave the past in the past and accept that the memories of that person will always bring a smile to your face, but the story-line wasn't destined to continue.
Also be honest with yourself – do you have an overly romanticised view of the potential love story that could have developed between you two? You may have the perfect fairytale image in your head, but how do you know the relationship wouldn't have ended in divorce?
You should be grateful that you're in a committed relationship now, and see the reflections about "the one that got away" as a good way of testing your current commitment and love.
Sometimes we just have to face the reality that certain people are only meant to make cameo appearances in our lives. We always want what we haven't got, but we have to realize the grass isn't always greener on the other side…
So follow your heart, be honest with yourself and be grateful for the things that make you happy right now rather than reviving memories from your past.
Looking for dates in Isle of Man? Double your chances and give Date Isle of Man Singles a try for free today.

Save