5 Reasons Why Mobile Dating Apps Are Awesome
By: Simone Paget |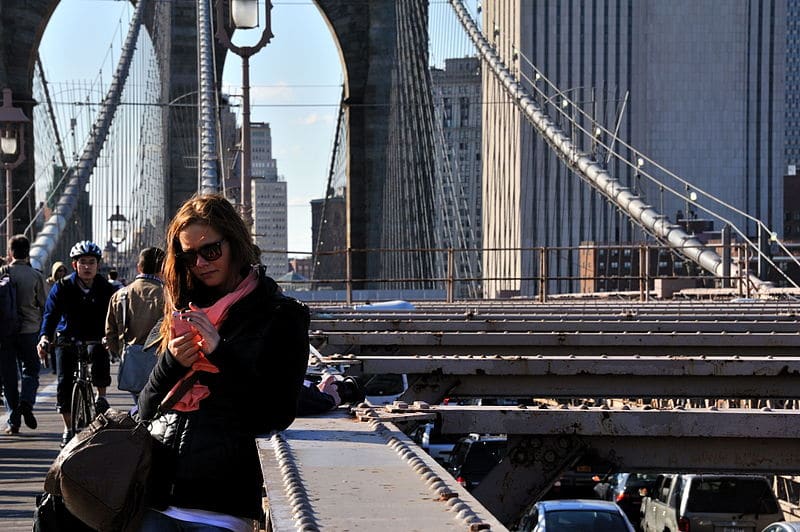 As online dating continues to grow in popularity, it's also evolving. Like the rest of our lives, online dating is becoming increasingly mobile. According to recent statistics, 80% of singles prefer mobile dating apps over online dating sites, and 60% say they're more likely to hook-up using mobile dating compared to traditional sites. Many singles are turning to mobile dating apps because they're more immediate and convenient.
If you're considering trying mobile online dating, here are a few reasons why it's awesome –
1) It's great if you're busy – I spend the majority of my day online, working from my computer. I like the convenience of online dating however, the last thing I want to do when I'm finished work for the day is sit back down in front of my computer and answer messages when I'm tired. Dating is meant to be fun and scheduling time in the evening for online dating makes it feel like a chore. With a mobile dating app, it's just so much easier for me to get in touch and meet people to date. I can send or answer messages when I'm on the go – I.e. in the line up at Starbucks or while lounging in my PJ's while watching my favourite guilty pleasure TV, without having to whip out my lap top.
2) Meet more people – Because you're able to send and reply messages on the go, you can connect with and meet people easier because there is less delay between correspondence. Mobile dating apps make online dating even more immediate.
3) It's more spontaneous – You can find dates when you're in the mood for a date. At your favourite coffee shop and just happen to be  looking and feeling your best? Depending on what online dating app you're using, you can search for singles who are in the area and message them right away. If you're lucky you might even have a date that day!
4) It's fun and flirty – Being able to date on the go is fun! As someone who finds long, rambling online dating messages painful to endure (even if the author is someone I'm potentially interested in), mobile dating is perfect. You can send short, flirty messages and get right to what matters: meeting up for a date to see if you have any chemistry in person.
5) It's the wave of the future – As a culture we're obsessed with running our lives from our smart phones – a trend that doesn't seem to show any sign of slowing down. Mobile dating apps are big and are only going to get bigger. There's no harm in trying the technology. You might even get a date out of it! 🙂
Do you use mobile dating apps?