5 of Our Favorite Halloween Horror Movie Couples
By: Josie |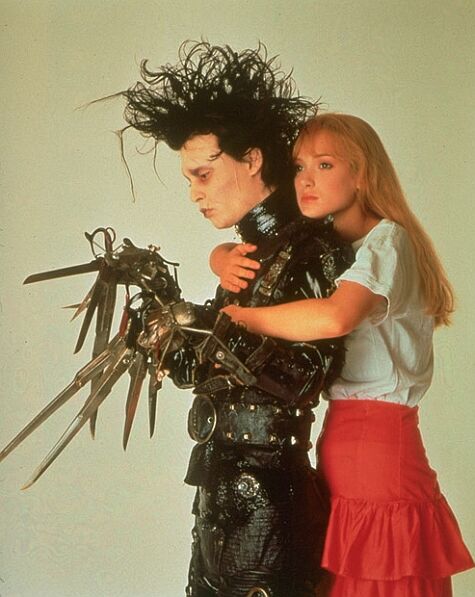 With Halloween on the fast approach for another year, it's easy to get wrapped up in the bone-chilling scare factor of a classic horror movie. But it's not all doom and gloom on screen; believe it or not, sometimes it's actually love that can get blood pumping and hearts racing! Let's take a look at some of our favourite couples from scary movies past and present.
 Edward Scissorhands (1990) – Edward & Kim
Proving that love doesn't always have a happy ending (especially in scary movie), Edward Scissorhands is a classic case of a love that can never be. A darkly gothic Tim Burton thriller, Edward (Johnny Depp) is left with scissors for hands when his creator dies before finishing his masterpiece. Shunned by society, it's the love of Kim (Winona Ryder) that almost saves him – but his scissored hands tear his dreams of romance in two.
 Zombieland (2009) – Columbus & Wichita
In the face of a zombie apocalypse, it's also good to know that it might just be possible to still find love. Assuming that they may be some of the only unharmed humans left on the planet, Columbus (Jesse Eisenberg) and Wichita (Emma Stone) reluctantly team up in the hope of finding their family (for Colombus) and a supposedly safe amusement park (for Wichita). Instead, in a series of zombie twists and turns, they find each other – and an ending that's as happy as it's going to get when everything you know is gone forever.
 Interview with the Vampire (1994) – Louis & Claudia
Not the most conventional of relationships of course, but how conventional can a vampire be? Living a long and arduous existence as a  'tortured soul', Louis (Brad Pitt) falls in love with fellow vampire Claudia (Kirsten Dunst), despite her outward appearance still being that of the twelve year old girl that she was when she died. It's complicated for sure, and the path of vampire love sure doesn't run smoothly. Best not to expose this one to sunlight.
 Sleepy Hollow (1999) – Ichabod & Katrina
Another Depp classic, Inspector Ichabod Crane (Johnny Depp) is dispatched to investigate a series of murders in the quiet 18th century town of Sleepy Hollow. But murder scenes and crime-solving aren't all that he has eyes for, falling in love with the young Katrina Van Tassel (Christina Ricci), saving her life (and her head) in the process. We're sensing a Johnny Depp-shaped pattern here!
Let the Right One In (2008)  – Oskar & Eli
Another vampire love story (but safely pre-Twilight), the Swedish Let the Right One In tells the story of Oskar (Kåre Hedebrant) and Eli (Lina Leandersson), both seemingly 12 years old in a dark and soulless 1980s Stockholm. Unbeknownst to Oskar, Eli is in fact a vampire, feasting on the unwitting townsfolk. However, by the time that Oskar learns the truth, their relationship proves too strong and he falls under the spell of Eli's powerful manipulation, lost forever to her charms. A chilling love story, just in time for Halloween.
So there you have it, the proof that love is possible, even in the most unlikely of situations! What are your favourite scary movies?