13 People Who Should Have Their Online Dating Privileges Revoked
By: Simone Paget |
Despite all of our advances as humans, for some reason, mastering the online dating profile continues to allude us. We can deposit our paycheck and watch TV from our smart phones, yet some people still haven't figured out that proper spelling, a decent photo and not being creepy goes a long way in the online dating world. For those of you who are sick of all the sleazy messages and spelling mistakes that make your eyes bleed, we've decided to share some of the worst online dating profiles we have come across recently.
Here are 13 people who should have their online dating privileges revoked asap.
1. The guy who posted this as his user photo –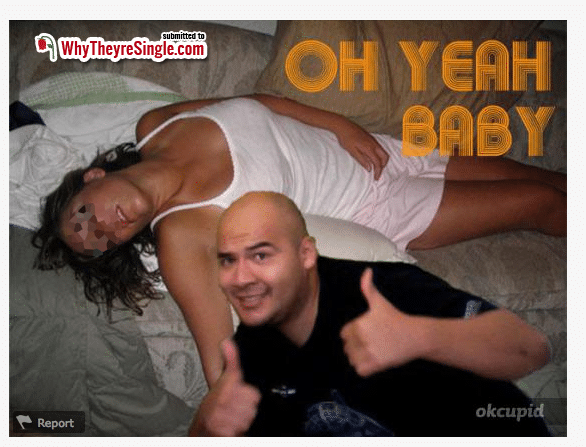 Online dating rule -Your profile photos shouldn't look like they were pulled from a police evidence locker. It looks like this guy's idea of the perfect first date involves drugging you so he can take photos like this in front of your lifeless body. Oh yeah baby – we're definitely staying away from this one.
2. Toilet bowl humor –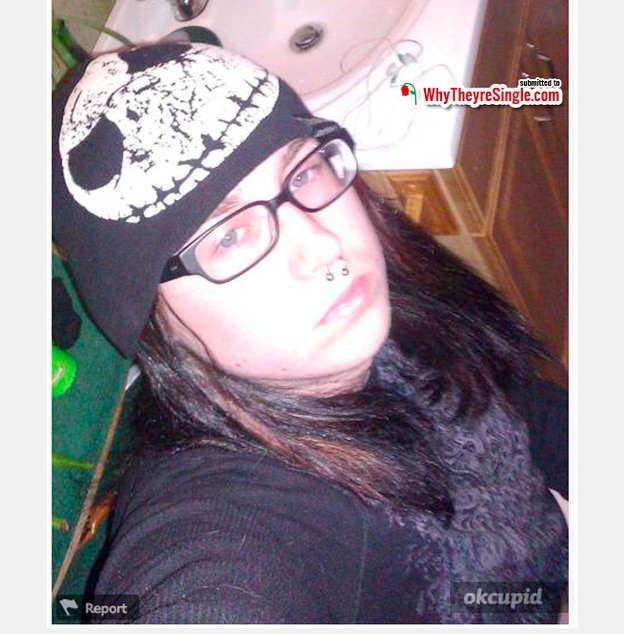 If you don't have the common sense to know that you should never take a selfie on the toilet, you shouldn't be online dating. NEXT!
3. Sex yes?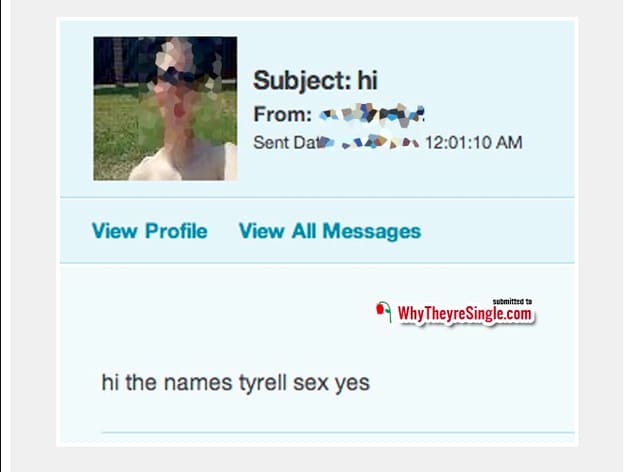 Um, we're going to have to go with SEX NO.
4. "Rite" place, wrong time –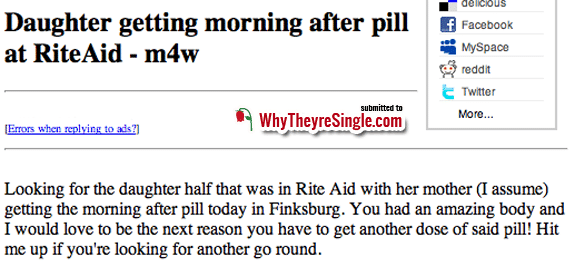 This one kind of speaks for itself. The author of this craigslist ad needs to have this internet privileges revoked STAT.
5. Well, hello there –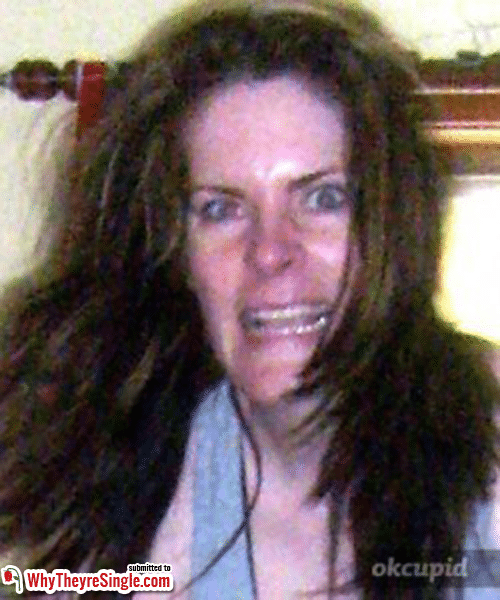 Nothing crazy about those eyes. Nope, nothing at all.
6. Mr. Bubbles –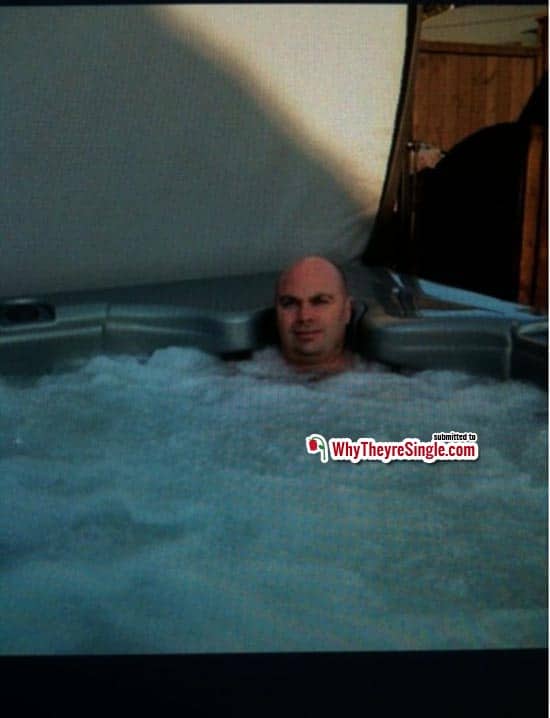 We just threw up in our mouth a tiny bit imagining what's under those frothy bubbles.
7. Wooing you with his words –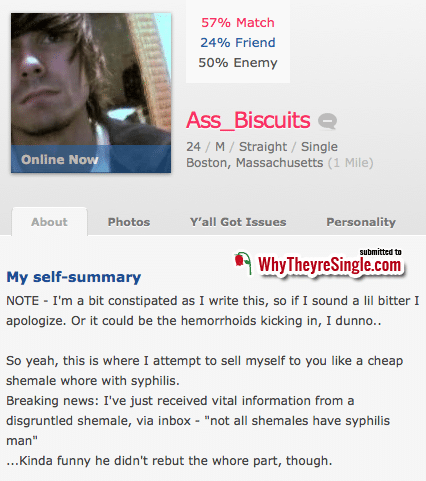 Someone must have told him that talking about prostitution, STDs and bodily functions (ALL IN THE SAME PARAGRAPH) is the way to a woman's heart.
8. UNLUCKY IN LOVE –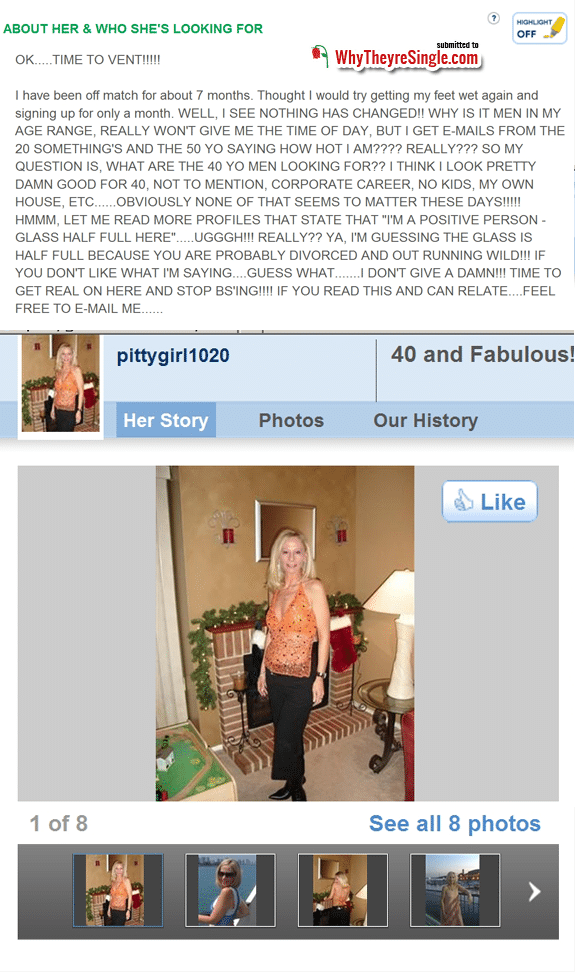 We get it – dating is hard. However, maybe the reason she's not meeting people is because SHE TYPES LIKE SHE'S YELLING.
9. Dirtbag in disguise –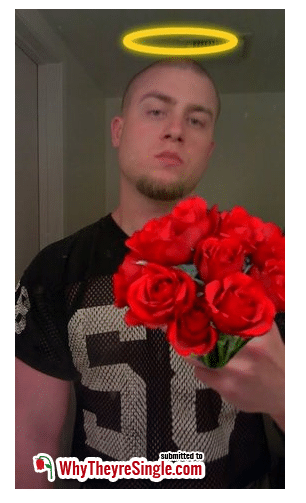 According to the website where this photo was found, after conducting a forensic photoshop analysis, it was determined that this guy super imposed those red roses to cover the fact that he was giving the camera the middle finger. The halo was most likely added to camouflage the fact that he's a total dirtbag. NEXT!
10. Au natural –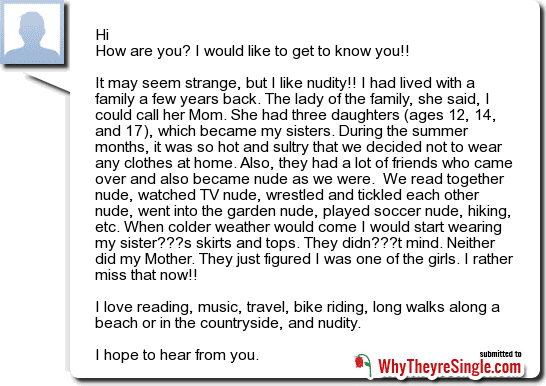 I feel like these two guys should maybe go bowling together.
11. A neighbourly message –

If you were looking for an excuse to move, look no further.
12. Man is in Woman, Man and Human.  

We all want someone who is "str8 up" and will look into our eyes while saying meaningful things…or something? Bottom line: reading a dating profile shouldn't feel like you're trying to crack Morse code.
13. This guy.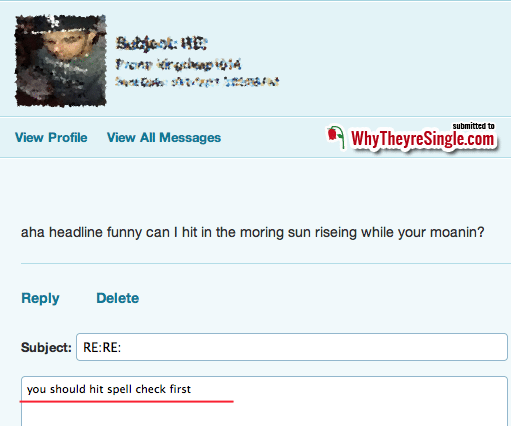 He also needs to stop hitting the crack pipe before sending out messages.
What do you consider an online dating profile faux pas?