Is Google+ Trying to be a Dating Website?
By: Elizabeth Marie |
Having used Google+ during the last week, one thing I found interesting is the fact that it's becoming very similar to Facebook in the way that you can specify what relationship you are currently in.
See the profile options here:


And there are already tools which have taken this a step further. For example, by using Findpeopleonplus.com you can search for people based on profile settings such as location, gender, occupation etc – but also by relationship status and looking for options: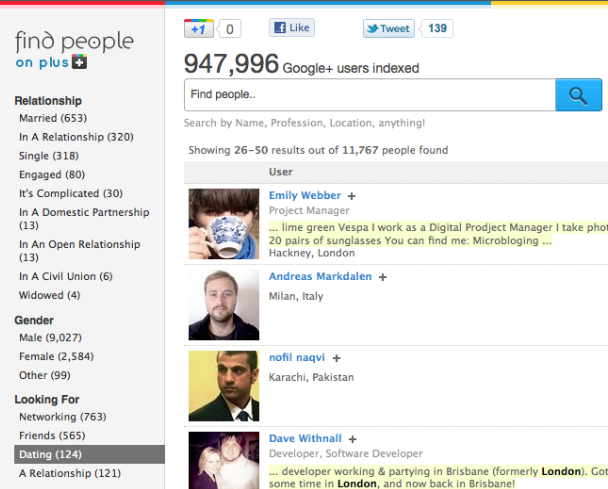 Obviously it's still very early days for Google+, but if it catches on to anywhere near the scale of Twitter or Facebook maybe there is potential for Google (or at least third parties) to use this information in a way to create a dating site using people on Google+ as members, perhaps in a similar way to how the likes of Zoosk have done so well with Facebook dating.
What do you think? Is Google+ planned to become the next big dating site?!