10 Things 30 Rock Has Taught Me About Love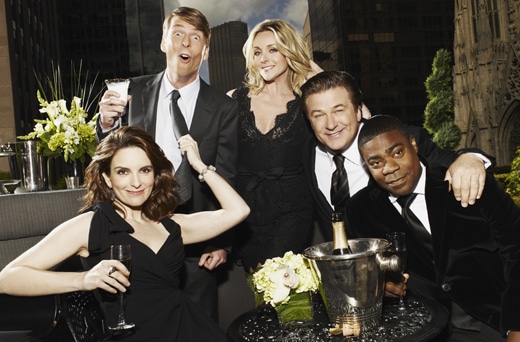 The curtain may have closed on the final season of 30 Rock, but the crazy antics of Liz, Jack, Jenna, Tracy & the gang live on. Although romance usually took a back-seat to work-place shenanigans, Liz Lemon and friends have taught me a lot about love and dating. Here are a few of my favourite love lessons I've learned from 30 Rock:
1. Dating someone who is too much like you can lead to disaster – especially if you're not willing to compromise. We all want to meet someone that we have things in common with, however there is such a thing as being too much alike – especially if one of the things you have in common is an extremely headstrong, stubborn personality (see: Jack and Avery, or Liz and Carol) Love is a give and take. If you can't back down from a fight, you'll likely end up in constant conflict or worse, in an embarrassing stand-off with your boyfriend on a commercial airplane.
2. Going to an ex's wedding is a bad idea. Sure, you may feel like you're being the "bigger person" but there is no way this is going to end well. Instead, it will likely end in awkward speeches and painful guitar solos while you suffer through 10 hours in Spanks. For the sake of everyone, just say "no."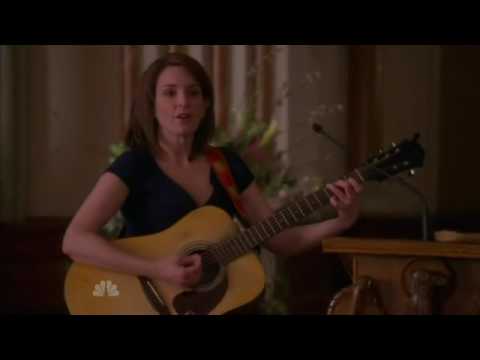 3. You need beauty and brains.  It doesn't matter if your date is super handsome, if he thinks orange Gatorade is a good marinade for salmon, it's never going to work.
4. You should always check to see if the person you're dating is related to you, before you make out with them. Assume everyone is your cousin. Just trust us on this.
5. Don't settle! It's better to be alone than with someone who is completely wrong for you.
6. You can't go back in time. You may think trying to re-date your exes is a good idea, but remember – they're your exes for a reason.
7. Always practice safe sex. So, the reason you thought you were pregnant was actually  because you'd been eating off-brand Mexican cheese curls unknowingly made with bull semen. To avoid confusion in the future, make sure you wrap it up.

8. You'll never fully understand other people's relationships, so stop judging. What looks weird to you, might be true love for someone else.
9. Don't date Denis Duffy. If the person you're dating refers to themselves as "the beeper king of New York" or tries to push you off of a subway platform, don't just walk away, run you dummy.
10. Love means being able to be weird together. Eventually you'll meet someone who loves and accepts your quirks – Princess Leia costume and all.