5 Things You Need To Know About Dating In South Africa
By: Elizabeth Marie |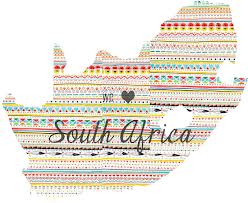 The basic principles of dating applies no matter where in the world you go. You argue over the bill on the first date and the man ends up paying anyway. You take the first three dates very seriously and you try very hard to impress before you start taking a more casual approach and, if you don't like the person after the first date, you try one more time to see how it goes. Dating in South Africa is very much the same, only there are a few things which differ depending which city you are in.
Johannesburg is the money city
Johannesburg is where people in South Africa move to when they want to make money, dating in this city is very different to anywhere else in the country and will almost always involve the more bog-standard type of dates like restaurants and movies. There are a couple of more adventurous options for the outdoorsy types, but with time schedules tight, the usual will have to do.
Cape Town likes to take it easy
If you're told to turn up for your date at 19:30, Cape Town time means it will probably only start at 20:00 or 20:30. You haven't been stood up, people in Cape Town just like to take things very, very easy. Cape Town also offers the opportunity to get very creative with dates, from picnics up Table Mountain to shark cage diving, everything is more exciting in the Mother City.
Tipping at restaurants
Tipping at restaurants is custom in South Africa and usually adding 10 to 15% of the bill's total as a tip is acceptable. Most restaurants won't add it on themselves, so you'll have to do so. It's important to keep this in mind when going for a date at restaurant, you don't want your partner to think you're a rude scrooge who doesn't tip.
The dating scene can be traditional, but it's very diverse
South Africa is a melting pot of cultures. Some are very traditional and, what some might call, "old school". The good thing about South Africans is that most aren't shy to answer questions about their traditions or culture. If you're not sure about what your partner expects, ask. Be careful how you introduce yourself to a new person, though. Most men don't mind greeting with a handshake or a hug, but some women aren't quite comfortable with getting so close first up. again, if you're not sure, it's fine to ask. With the dating scene being so diverse, you can expect to learn a lot, not just about other people and their culture and traditions but also about yourself.
Old school is cool, but not the rule
As mentioned, there are many women who are still very traditional in South Africa and hold these values close to heart. This isn't something that you can change, but it is something you should expect when dating in South Africa. It is, however, not the rule and this is where the diversity comes in once again. Many women who come from a traditional background might hold some of those values close to heart but with a mix of modern outlook and philosophies. Other men and women have completely modernised their way of thinking. This means that sex on the first date, sex on the third date or sex when you're dating and not in relationship all becomes a tricky subject to navigate, but the same rule applies, if you are not sure: ask. It will save you a lot of time and potential embarrassment.
Image via