5 Of The Best Places To Find Casual Sex In London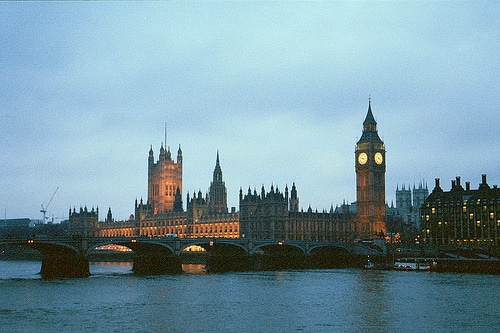 If you're looking for casual sex in London, you're in luck! London's nightlife scene is vibrant, sexy and full of other singles just like you who are hoping to find a a good time, no strings attached.  Get dressed up, hit the town and buy an attractive girl a cocktail or wink at a hot guy from across the bar. Once the drinks are flowing, the conversation will too…and we think you can take it from there, mmmkay?
Here are the 5 of the best places to find casual fun in London:
Zenna
Zenna is London's first luxury Indian cocktail bar and everything about this place is sexy, from the romantic low lighting to the dj spinning music that makes you want to move your body. Want to really turn up the heat though? Order their signature cocktail, the Illiana -it's the spiciest cocktail in the world! So hot in fact that it's served with a "Fire Extinguisher soda siphon of ice cold gin fizz to help fan the flames." Talk about having a hot night…
The Experimental Cocktail Club
If you're the type of person who get's the itch for casual sex in London during the late night hours (who doesn't) then this is the place for you-it's centrally located, modern speakeasy that is open til 3 am-perfect for late night fun.
Paramount
If there is someone special you'd like to impress or you just really want to make sure you get lucky, Paramount is the place to be. Take a date to their bar atop the 32nd floor, order a drink and check out the incredible sunset views. Your date will be so impressed that by the time it gets dark, you'll be well on your way to some casual fun.
Voc
Have you ever heard the saying "punch drunk love"? This is the place to make it happen. If you or your date needs some liquid courage to get things moving to the bedroom, order a bowl of their barrel aged punch to share and all shyness will fall away pretty fast. So will your clothes.
The NightJar
Hoping to be a bit more discreet? The Nightjar's hidden, backstreet location is perfect for more under the radar dates. Once you get inside though, it's all about fun. Glamorous, sexy and incredible drinks. Many people say that being inside the Nightjar feels like being in a movie, but we think it's better to have a few drinks and then go home to make your own movies.
Looking for casual dates in other UK cities? Try WeLoveDates Casual in Manchester, Liverpool and Birmingham.
Image via ChrisYunker on Flickr
Looking for date ideas in London? Don't miss our brand new London Date Guide!
Comments are closed.