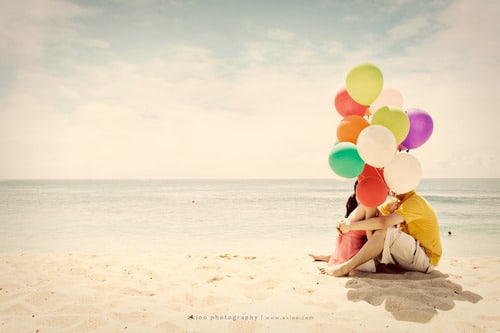 Happy Friday! Do you have any dates planned this weekend? Check out our brand new global first date guides before anyone else and you'll never again have to wonder where you should go on a first date. Below is our weekly roundup of the best dating articles from around the web. Have a great weekend!
1. Have you ever agonized over what to wear on a first date or even worse, do you not even think about it at all? Introducing Dress For The Date, a new venture from the amazing Jennifer Kelton of Badonlinedates fame that guarantees you'll never wear a bad first date outfit again. (Dress for the Date)
2. You might think sexting is sexy, but did you know it can actually ruin your real life sex life? Put the phone down! (Skinny Dip)
3. I've had my fair share pretty ridiculous and insulting online dating experiences, but this email exchange might be one of the worst I've read. (My Life On Match)
4. We are huge fans of real world, realistic online dating advice just like this. (Female First UK)
5. Dating is expensive! All those dinners, drinks and coffee really add up, not to mention all of the new first date outfits a girl has to buy! That's why we love cheap and fun date ideas that won't break the bank. (Cupids Pulse)
6. I am definitely guilty of neglecting my gams in the sack. Love these reasons why you shouldn't forget to use your legs when you're hooking up. (Cosmopolitan)
7. It's such a bummer that just about everything on this list of foods you should never order on a first or second date is so delicious. But, it's true-there is no place for garlic bread when you're just getting to know someone. (eHarmony)
8. What do guys look for in a girl? Your answer, in photos. (The Chive)
9. If you are going to text your ex (are you sure you want to?), here are ten things you absolutely should not say. (eHarmony UK)
10. Is your relationship starting to feel a little stale? We love these tips on how to spice things up…starting with leaving your pants on! (Quickie Chick)
What have you been reading and loving lately?