The 10 Best Dating Articles We've Read This Week, February 22, 2013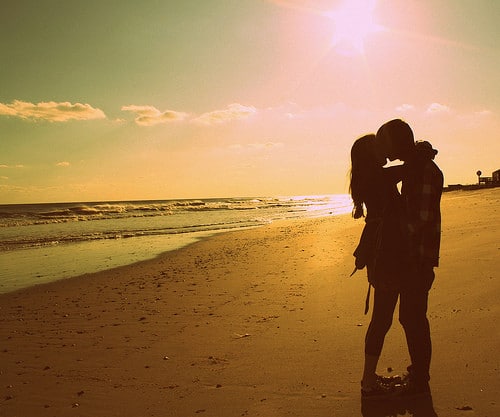 TGIF! Check out the best of the best dating articles from around the web this week, and make sure to share your favorites in the comments!
1. 10 Rules For Women Who Are Unlucky In Love on YourTango. If you've ever thought to yourself that you have the worst luck when it comes to dating, you can turn it all around. This article is a great place to start.
2. 50 Ways To Tell Someone You Like Them (Without Just Telling Them) on Glamour. Telling someone you like them is scary, right? You can be subtle and still get your point across-here are 50 ideas to get you started.
3. Things I Don't Understand: Expecting a Man To Automatically Know What You Want on Not What I Ordered. Communication is everything in a healthy relationship, and it's way more effective to tell a guy what you want versus just expecting him to magically know.
4. The Strange Mating Habits of Celebrities on Howaboutwe. Reading about celeb dating habits always makes me feel so NORMAL, I love it.
5. The 50 Most Romantic Things That Ever Happened on BuzzFeed. This will make you smile. And swoon. And maybe, just maybe, it will make you believe in true love.
6. How To Spot a Player on eHarmony UK. All too often, we don't know that we've been dating a player until we've been PLAYED. These warning signs from our friends at eHarmony UK will prevent it from happening again.
7. Why Are Romantic Comedies So Bad? on The Atlantic. Confession: I love romantic comedies, but the past few years I've chosen to re-watch a movie I've seen a hundred times over going to see a new romantic comedy…they just aren't as good. Apparently, I'm not alone in my thinking.
8. A Case Against One Night Stands on The Gloss. Most of us have had a one night stand (or many!) and while they are deliciously fun, they are also awkward, messy (in every sense of the word), and confusing. Here is one woman's decision to stop having one night stands.
9. 5 Things You Have To Do After A Break-Up + Songs For The Recently Dumped on Date Daily. "WEAR PANTS" isn't break-up advice we typically read but it's quite possibly the best we've ever heard. Plus, 5 break-up songs to blast while you're in the car!
10. Is Flirting Online Considered Cheating? on Cyber-Dating Expert. If you've been online dating for awhile, it's easy to get used to logging in, emailing back and forth with potential matches and chatting online-it simply becomes a habit. These habits can be hard to break, even if you meet someone you really like. Great advice from Julie Spira on when to raise the red flag.
What are you reading and loving lately?