How To Make It Feel Like Valentine's Day All Year Long
By: Elizabeth Marie |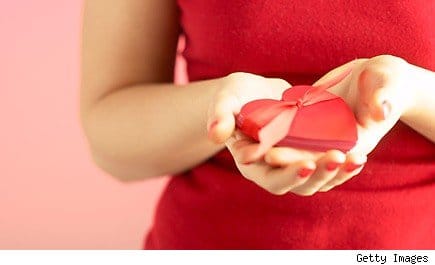 The most romantic day of the year has come and gone. Hopefully, it was a wonderful day with your significant other, filled with sweet signs of how much you love (or like!) one another.
It can be tempting and easy to fall into a trap of only making things special on designated holidays, but the truth is that every day can feel like the most romantic day of the year with a few tips and tricks.
1. Focus on why the other person is amazing every single day. It's easy to get in a routine and stop recognizing all the amazing things your partner has to offer. Make it a point to notice all of the wonderful things your significant other does every day: helping you out, being funny, thoughtful gestures, or looking really hot. When you notice? Tell them. Kind words go a long ways all year long.
2. Surprise them. A nice dinner out is fun on Valentine's Day, but it's also awesome on a random Wednesday. Flowers can be delivered any day of the year, and I'm pretty sure most people like chocolate all the time. Put sparks into your relationship all the time by being thoughtful beyond the big holidays.
3. Be affectionate! Kissing, cuddling and doin' the deed are seen as the expectation on Valentine's Day, but keep the romance alive all year long. Bringing affection into your relationship every day is one of the best ways to feel close and connected. It's also a lot of fun!
4. Make it personal. I dated someone once who was really thoughtful but he did it "by the book": red roses, diamond earrings, a sappy card. It was nice, but it wasn't ME. My love language includes a nice meal, brightly colored flowers and a card that is sweet but maybe also involves cats. Don't just do "the norm" — find a way to love your partner in a way that is unique to them.
5. Talk. Talk every single day. If your relationship is more serious, make sure you are chatting about things that aren't chores/kids/work. Ask good questions. Listen. Make time to really hear your partner.
6. Love others, too. If you're not in a relationship, all of the above applies to you! Focus on the good things in your friends and family, treat them to fun things, dole out hugs, find personal things to do for them, and make sure you connect regularly. Love comes in all forms!
We all have the power to make it feel like Valentine's Day is every day. Use it!