February 14th, 2013 by Jenn
Should You Go On A First Date On Valentine's Day?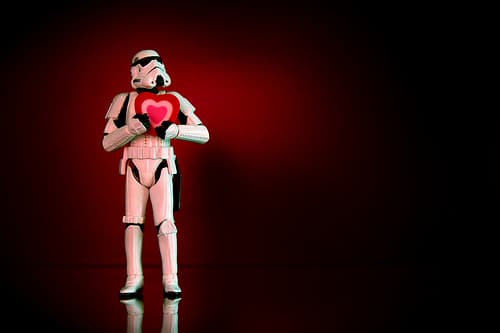 For some people, Valentine's Day is a symbol of romance, love, devotion and affection and should be celebrated as such. For others, it's a commercialized holiday dripping with manufactured love and symbolic of our consumer society that has nothing to do with true love. For others, it's just another day where we live our lives.
Couples in loving relationships know how they're going to celebrate. Singles know how they're going to celebrate. But what about that gray area, when you're dating but not exclusive? Should you go on a date on Valentine's Day?
The Pros
It ups the stakes in the relationship. Celebrating Valentine's Day together is an indicator of where you each see the relationship going. Acknowledging a holiday about love sets the tone for the future of the relationship and can silently take things to the next level. Actions speak louder than words, as they say, and if the actions include a big to-do on V-day, the words will follow shortly.
It offers creative date alternatives. If you're not ready to go full-blown romance with your partner, a dinner date at a restaurant with love in the air is probably not the best scene for the evening. This is the perfect opportunity to do something creative and away from the mainstream, like a food truck date, a movie marathon, or a low-key trip to a bookstore.
The Cons
It puts a lot of pressure on both of you. Going out on Valentine's Day with someone you are not sure about could do more harm than good. If one person is more invested in the relationship than the other, it could create an uncomfortable dynamic where one person's feelings will be hurt. If neither of you are very sure, it's better to skip Valentine's Day and plan something for another day. If the spark is there and the relationship grows, you'll always have Valentine's Day next year!
It sends the wrong message. No matter how hard we might try to convince ourselves that today is just like any other day and why shouldn't we just hang out casually, it's not. People read into messages aren't there, friends convince you that there is a hidden meaning behind it, and it may lead to a misunderstanding with your date. Skip the risk because it just isn't worth it.
Have you ever gone on a Valentine's Day date with someone new? How did it end up?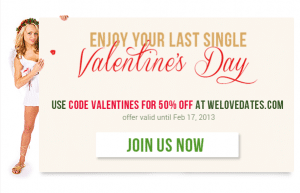 photo credit: JD Hancock via photopin cc