What Happens When You Finally Meet Someone?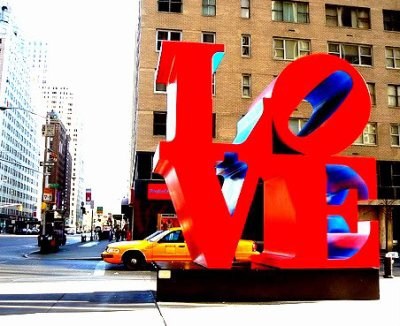 For online daters, the unspoken rule is that everyone is dating multiple people at the same time. If you're on a dating website and you think the guy or girl you're going out with is not still talking to or seeing other people, you're wrong. The biggest advantage of online dating is that it puts a giant pool of available matches right in front of you, and the biggest drawback is that you have to sift through all of them. So understanding that the new person you're seeing is also seeing other people is a mental hurdle you have to overcome.
Eventually, though, choices are whittled down and someone rises to the top as The One You Like Best. What happens to the rest of the people you've been getting to know?
The Person Who Sent You A Message That One Time
Don't worry about this person. If you've found someone who you plan to see exclusively, just delete your profile and move on. This happens all the time and people know what it means, so you don't need to announce it to everyone who's ever glanced your way.
The Person You Went Out With Once
Don't worry much about this person either. Hopefully they were also going out with other people and by finding your match, you helped get them one step closer to finding their own. If they try to meet up with you again or make new plans, a simple "I'm sorry, I've started dating someone and am focused on making it work right now. Best of luck" response is sufficient. Assuming they are a reasonable person, they will be happy for you and continue on their merry way towards finding romance in their lives.
The Person Who Came In Second
This one is probably the hardest, because you know them well and have feelings for them. They're someone you've gone out with several times, and maybe you've met their friends. Maybe you've slept together and maybe they thought things were heading towards a relationship. A sudden change of heart will come as a shock, so be as compassionate as you can when you let them know that you found someone else. It's hard to explain why some people connect better than others, but it happens and hopefully it will happen for them in the near future.
The best thing you can do for someone is to be honest and brief, and not let the conversation drag out forever. Just like in a breakup, you will never have the answers to all of their questions; sometimes there aren't answers to things. But by being straightforward and honest, you allow them to move on with their lives faster.