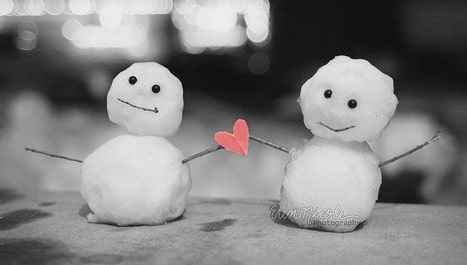 Happy Friday! Or, if you're state-side should I say Happy Superbowl Weekend?! Either way, TGIF.  Stay warm and check out the ten best dating articles from around the web this week!
1. How To Keep Your Cool When A Dude Disappears on YourTango. You know how it goes-one day he's telling you all the things he wants to do with you in the future, the next day he won't return your calls. Poof! He's gone…here's how to deal.
2. What Sporting Events Tell You About a Guy on Galtime. With the Superbowl just days away, it's a great opportunity to gain some insight into what kind of guy you are really dating. Sneaky, sneaky!
3. 25 Things You Wish You Could Ask Someone On a First Date on Thought Catalog. Seriously, I wish I could print this out and make all future online dates answer these questions before I even meet them in person.
4. The Ultimate Post Divorce Playlist on The Huffington Post Divorce. Music can change our moods and help us get through the toughest times in life, even divorce. Turn up the volume on this one.
5. Five Valentine's Date Ideas To Enjoy Together on eHarmony. Forget the overpriced dinner, these V-Day date ideas are creative and totally fun. I'm especially loving the "Digital Scrapbook" idea!
6. How To Be a Badass and Get What You Want With Women on WingGirlMethod.com. There is a fine line between going after the woman you want and being a bit of a douchebag, guys. This article and video makes the difference crystal clear.
7. Relationships: What's The Perfect Formula? on Essentially Angela. Just like the fabulous author of this article, I spend a lot of time wondering why some relationships work, while others don't stand a chance. Could it be that they were lacking these 5 key elements?
8. 9 Questions To Ask Yourself Before You Get Serious on eHarmony UK. Before you begin dating someone exclusively you have to make sure they are the right person for you, right now-these 9 questions will help you figure it out.
9. 10 Things He's Thinking About Valentine's Day on Glamour. I tend to assume that guys have one of two opinions on V-Day-love it or abhor it. Here is what some real guys had to say about everyone's favorite hallmark holiday.
10. Living In The Present on Single Dating Diva. So many of us are focused on what we've had in past relationships OR what we want in future ones that we neglect the present day, which ultimately is the most important. This article is full of tips on living in the present.
What have you been reading and loving lately?