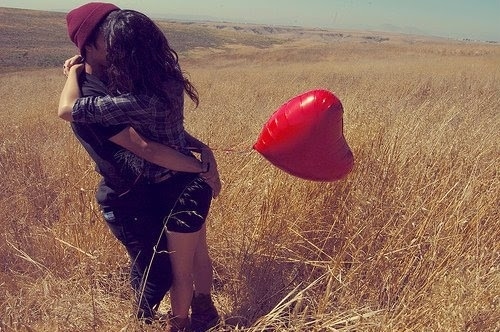 TGIF! Check out the dating articles we've been reading and loving this week and make sure to share any we've missed in the comments!
1. The Return To Online Dating: Getting Back Out There on eFlirt Expert. As someone who always comes crawling back to online dating, I appreciate these tips on searching for love online…again.
2. Seven Ways to Get Lucky with Online Dating in 2013
on eHarmony. You've signed up for online dating, but now what? This article explains how to make online dating work for you this year!
3. A Million First Dates on The Atlantic. One of the best things about online dating is the options it provides us. Bad date? No biggie, just log on and find someone new. When it comes to relationships though, it's not always so easy and The Atlantic brings up some great points about online dating's effect on long-term relationships.
4. 5 Things I've Learned From Too Many One-Night Stands on eFlirt Expert. I'm a fan of any article that accurately describes one night stands as "shenanigans." Most of us have dealt with the good, bad and ugly of a spontaneous hook-up, but did you know they can be learning experiences too?
5. Should You Ask Him Out? on Cupid's Pulse. Sure, most guys say they just looooove it when a girl asks them out, but I haven't seen any of them actually go out with a woman who makes the first move. Don't worry ladies-make him come to you!
6. The Five Things You Need To Know About Combining Finances Straight From a Relationship Expert on Glamour. Money is the #1 source of conflict in relationships. To make sure the dolla dolla bills don't mess up your love life, read this.
7. How To Break Up With Someone (Nicely!) on Crush Hub. Gah, breaking up with someone is the WORST. Here's how to not be a jerk about it, at least.
8. Guy Talk: Men Don't Want To Have Sex All The Time on The Frisky. There is some wacky stereotype floating around that says all men want to have sex all.the.time. But apparently guys aren't as sex crazed as we thought! This is both a good and a bad thing…
9. I Think I Like Her Friend More Than Her-What Do I Do? on Mens Fitness. Read this before you dump your girlfriend and hit on one of her BFF's, guys.
10. 3 Ways to Improve Your Relationship Right Now on Huff Post Women. Important things to remember about keeping what is important front and center in your relationships.
What have you been reading and loving this week?