Coordinating Schedules In A New Relationship
By: Elizabeth Marie |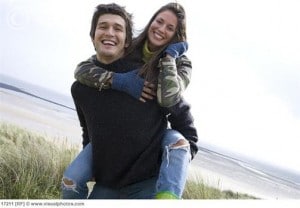 One of my least favorite parts of a new relationship is adjusting to one another's schedules. When my boyfriend and I were first dating, our lives couldn't have been more opposite. He was a professional poker player, staying up until all hours of the night and taking off for trip after trip. I was (still am!) a teacher who had a regular schedule and needed to get up early every day. We also had varying ideas about how much time to spend together: I preferred a few nights a week, well-planned in advance, whereas my boyfriend was more open to random times to hang out and didn't feel the same urge to plan.
Naturally, this caused a bit of a rough time at the start of a relationship. Making sure you get enough time together and still get to live your own life can be tough. I like to think we were pretty successful at figuring out a successful way to manage our schedules.
Here are my best tips:
Communicate. Sit down and hash out your feelings. Are you seeing enough of one another? Are you feeling smothered? Do you need a schedule or are you more spontaneous? Each person needs to feel heard and understood. While your needs may be different, you need to make sure you are both at least aware of what the other person wants.

Find a balance. One thing that we did that worked well was to select specific nights. For example, we always hung out on Wednesday nights, and I always stayed over on Saturdays. Many weeks, we'd randomly decide to get together on a Monday or a Thursday, but if that didn't happen, I knew I could count on quality time on those two nights.
Keep your own activities front and center. I gave up a lot of things when we started dating: time with friends, yoga classes, and my alone time. If I could go back and do it differently, I would've held firmer to my own schedule. Learn from my mistakes! It took a lot of work to go back and get back to my own life after we established ourselves.

Be understanding. Sometimes, work happens or there's a playoff game or a birthday to celebrate. The schedule should be a guide, not a final word. Use it to your advantage.
Keep in touch, even when you're not hanging out. Just because you're not together doesn't mean you have to not talk. Sending a few texts or calling to say goodnight is a good way to stay connected when you're apart.
Learning to establish a routine and a plan in a relationship can be difficult, but also fun. Here's to finding that perfect balance that works for you!