The 10 Best Dating Articles We've Read This Week, January 11, 2013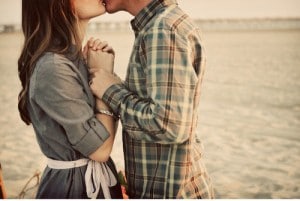 Happy Friday!
Catch up with the best dating articles we've read this week, and share your favorites in the comments!
1. Let Love Guide You on Hey Amber Rae. I am a sucker for a good love story, and I fully believe that the best way to find true love is to truly love yourself first. Is it cheesy? Hell yes. Is it true? Hell yes.
2. Can Ex-Lovers Be Just Friends? on Ideal Magazine. Becoming BFF with someone you used to see naked on a routine basis is tricky, but not impossible. Before you go setting up platonic coffee dates with your ex lovers, read this.
3. 5 Signs He's Not Ready To Commit on Cupids Pulse. If you're unsure of the status of your relationship, you might not be reading the signs correctly. Sometimes the answer is right in front of you.
4. The Top 5 Ways To Get a Man To Approach You on Glamour. I've always read stories about girls getting approached by men in the grocery store, the post office or even at a bar…yet it rarely happens to me. This advice from a dating coach tells women exactly what they need to do to attract guys anywhere.
5. Guys Top 5 (BS) Breakup Excuses on Galtime. Breakups suck, so can you really blame guys for wanting to make them as easy and quick as possible? Women aren't the only ones using breakup lines like "It's not you, it's me."
6. Greetings From the Man Buffet on Skinny Dip. Our very own Simone is bravely heading back into the online dating pool and we couldn't be more excited to follow along and say a loud AMEN to everything on her ever growing Red Flag and Deal Breaker List.
7. 13 Things You Want To Tell Your Ex But Never Will on The Gloss. What do you wish you could tell your ex?
8. The Case Against Cyber-Stalking Your Ex's New Love on The Frisky. Admittedly, I've fallen down the rabbit hole of looking up my ex's new girlfriend on Facebook…which lead to her blog…and her twitter, instagram and personal blog. At the end, I never felt too great about myself or found what I was looking for.
9. 8 Modern Dating Rules Every Single Should Know on College Candy. The times, they are a changin'! A new survey from Match.com reveals an updated view on how singles today approach dating and love.
10. 5 Tips To Reduce First Date Anxiety on Eharmony. Most people approach first dates as just another stressful thing in life that they have to deal with, but this article shows that it is possible to be relaxed and confident on a first date. Seriously.
What have you been reading and loving this week?