Introducing LA Dates!
By: Elizabeth Marie |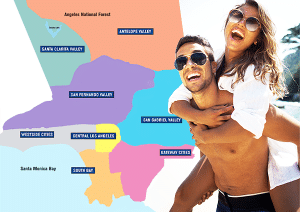 B-I-G news!
Drumroll please!  We are thrilled to announce the launch of our first online dating site in the US! LA Dates is LIVE! Dating in Los Angeles isn't always easy (understatement of the year?), but we are ready to be your secret love weapon. Our online dating site is different than the same standard dating sites that everyone is getting bored with. We're fresh, secure and most importantly we genuinely want you to find the love of your life…or at least stop going on one bad date after another!
To get you started, we're offering all new members 50% off any LA Dates subscription-just use code LA50OFF at sign-up. Alternatively, if you're an LA based blogger and would like to test out our site, don't hesitate to leave a comment on this post and we'll get in touch!
LA Dates is here, west coast! We're excited, and we hope you are too!