The 10 Best Dating Articles We've Read This Week, November 23, 2012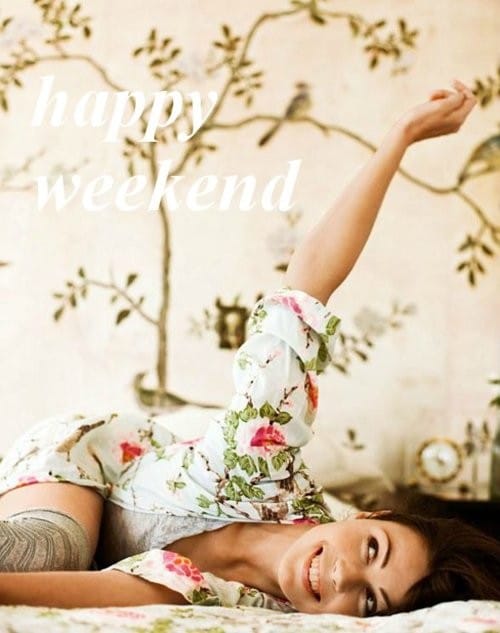 Happy Friday! Here are the dating posts and articles that we are loving this week!
1. 7 First Date No-Nos For Women on Date Daily.You've gone out on a first date with a guy and you think things went well…until it's been two weeks and he still hasn't called. This articles shares some common first date mistakes that many women make.
2. 12 Things To Say To Your Ex on Cosmopolitan. What would you say if you bumped into your ex and nothing was off limits? Cosmo asked their twitter followers the same question, and the answers are hilarious.
3. 5 Reasons To Be Grateful You're Single At Thanksgiving on TresSugar. Being single during the holidays isn't a bad thing, are you kidding? It's awesome, and here's why.
4. Why The Other Woman Doesn't Matter on Galtime. When you find out you've been cheated on, what is one of the first things you do? Demand to know who the other woman is, right? This article explains why it doesn't really matter who she is, what she looks like or why she took your man.
5. Until Women Are Equal, Who Should Pay for First Dates, And Why? on Huffington Post Women. The whole who should pay on a first date debate isn't anything new, but this article takes it one step further by asking us if we have ever wondered why we think the way we do.
6. Sexy Thanksgiving Travel Tips on EmilyMorse.com. Having just returned from a 8 hour road trip with my boyfriend, I know how hard it is to be sexy while traveling. These are great tips on how to keep it hot, no matter where you are!
7. The Black Friday Survival Guide For Couples on YourTango. Oh man…it's hard enough to hit the black Friday sales by yourself, let alone with your boyfriend! If you're one of the brave souls attempting this, we're in awe. Here's a survival guide…you're going to need it!
8. 8 Imagined Text Message Exchanges Between Celebrity Couples on The Frisky. Have you ever wondered what celebrity couples talk about? Or text about? Maybe I have too much time on my hands, but the thought has crossed my mind more than once. Hopefully it's something like this.
9. Why Does She Keep Attracting Unavailable Men? on And That's Why You're Single. So many women wonder why the men they attract are unavailable. Instead of focusing on the guys, the advice in this article encourages the woman to get real with herself and change the patterns of her relationships.
10. Why Are My Friends So Mean To My Boyfriend? on Nerve.com. Everyone wants their friends and their significant other to get along swimmingly, but this is the real world and in the real world, some people can't play nice. This article addresses what to do when your friends are rude to the person you are dating, even if it means you might have to get some new friends.
image source
Your turn! What have you been reading and loving this week?