October 3rd, 2012 by Jenn
8 Great Ideas for Fun Fall Dates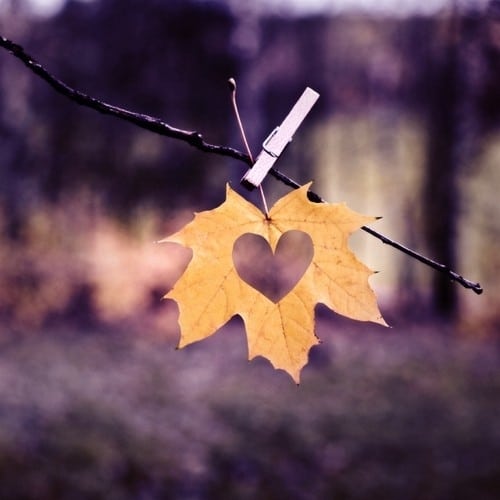 With October upon us and fall in full swing, it's time to order up some pumpkin spice lattes and hit the town for some fun fall dates. Since fall is my favorite season, I generally get giddy around this time of year thinking about all of the fall options. It never seems like there are enough weekends to squeeze in all of the things I want to do!
Here are my ideas for the 8 best fall dates to take advantage of before winter comes barreling in:
1. CORN MAZE. There's just something about a corn maze that screams fall to me. I recently told some friends that I want to put on some boots, skinny jeans, and plaid and just go trot around a farm with a corn maze. Maybe it's just childhood nostalgia but I have strong memories from my childhood of the crisp air and sunshine from days spent at a corn maze. Also, pumpkin picking and hayrides tend to go hand in hand with the corn maze, so make a day of it!
2. Carve a pumpkin. I can't remember the last time I actually carved a pumpkin but perhaps this year will be the year to do it! As a kid, I was always grossed out by the pulp and I made my parents do it. I'm probably still grossed out by it, but isn't that what significant others are for? Also, pumpkin seeds. Roast them in the oven with some salt… Yum.
3. Take a hike and look at the fall colors. When I was living in New England, fall was almost unbearably beautiful. If you're lucky enough to live somewhere that the leaves turn bright shades of orange and red and yellow, do me a favor and go exploring! Take pictures or have a picnic or even just go for a drive and take notice of them, because for sad southerners like myself, the changing leaves is kind of lame.
4. Haunted Houses. I will be passing on this option, thankyouverymuch, but for anyone who is braver than I am, find your local haunted house and go get spooked! I'll be sitting on my couch watching Hocus Pocus, which is pretty much the scariest movie I can handle.
5. Scary movie marathon. (See above for my wimpiness.) Halloween is the best time to brush up on your scary movie collection. Check out some old classics like the Friday the 13th series and cuddle up next to your significant other. Then see how many you can get through before the fake blood and intestines start to look real!
6. Football! Football might be my favorite thing that happens in the fall, and it's really the only reason I have cable. Between college football Saturdays and NFL Sundays, your weekends can be spent cheering for your favorite teams at home, at a bar, or even at a tailgate.
7. Have a bonfire. Okay, maybe bonfires are my favorite part of fall. Or maybe I just can't decide, but I do know that s'mores are delicious and bonfire smell is magical and hanging out with friends around open flames is seriously awesome.
8. Apple picking and subsequent apple baking. The best part about apple picking is getting to bake with your bounty afterwards. Between apple sauce, apple pie, and apple cider, there are dozens of recipes to try out. Don't forget to send me some!
What are your favorite fall activities?