The 10 Best Dating Articles We've Read This Week, January 18, 2013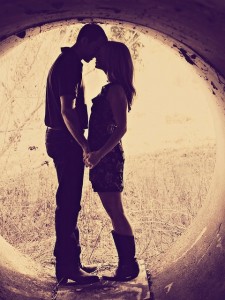 TGIF! It's that time again…Check out the best dating articles from around the web this week! Anything we've missed? Share your favorite posts in the comments.
Here we go!
1. 5 Date Night Ideas For When You Both Have The Flu on YourTango. OMG. Is everyone you know sick ? Because I've spent all week in bed, and from what I hear I'm not alone. But, according to our friends at YourTango, you can still have date nights when you've got the flu. Pass the codeine!
2. Top 5 Dating Safety Red Flags  on eHarmony. Sometimes we get so caught up and distracted by how cute a date is and how great he smells that we forget what is the most important. Dating smart and safely should always be your number one priority, and this article is a great reminder.
3. No More Excuses: 10 Ways to Ditch Bad Dating Habits on Galtime. I used to be the queen of saying things like, "There are no good guys left!" I only started meeting the good guys when I changed my attitude, and this article explains why.
4. 18 Little Ways To Make Him More Obsessed With You on Cosmopolitan. I mean, who couldn't use 18 more ways to get your man even more into you? I'll take it!
5. How Do You Know When It's Love? on The Good Men Project. Differentiating between puppy love, lust and true soulmate type love isn't easy, especially at the beginning of a relationship. This article really breaks down each stage to help you figure out where your heart is.
6. 30 Sex Tips Every Woman Should Consider By The Time She's 30 on Glamour. This is like your super handy sexual to-do list. It doesn't matter if you're over 30, either. Trust me on that one…
7. Justin Timberlake's new song vs Destiny's Child's: Which One Will Help You Have Better Sex? on Date Daily. Let's get to the important stuff, people. While I couldn't love JT more, and I always fancied myself the extra member of DC I have to know who is providing the best sex soundtrack at the moment. I think this calls for an experiment…don't you?
8. Should We Be Friends First? on The Big Girl Blog. It's often been said that friendships turn into the best kind of dating relationships, but is it always necessary? No…but dating a friend certainly has it's perks!
9. Top 10 WTF Sex Scenes on Em and Lo. You know we love a good roundup, and this one actually made me say, "Seriously?" out-loud. So, yeah…you're welcome!
10. Do's and Don'ts: What To Wear On a First Date on Ideal Magazine. You only have one chance to make a first impression so make it great by not wearing head to toe leather or a onesie. Check out this article for other great first date fashion tips.
What are you reading and loving lately?
---
---
---