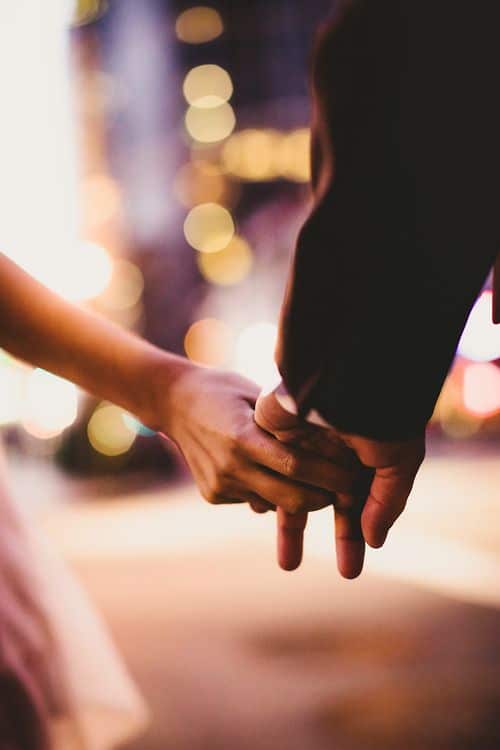 Cheers to Friday! Does anyone have a hot date planned this weekend? Make sure to save some time to catch-up on the best dating articles we've read this August. There were so many great articles posted, so we thought we'd do the work for you and put them all in one handy dandy spot! Here are the 26 best dating articles we've read this month. Did we miss any? Leave links to your favorites in the comments below. Have a great weekend!
1. If you think you've had a bad kiss or two in your life, take solace in the fact that it probably wasn't as bad as these hilariously awkward kissing moments. (Buzzfeed)
2. Fighting with the person you're dating isn't always a bad thing, in fact it can actually make your relationship stronger according to one study. Do couples that fight the most, love the most? (Elite Daily)
3. FINALLY! Never again will you get upset about your boyfriend "liking" some random girl's bikini shot on Instagram, whew! Social media dating etiquette we can all agree on, hopefully. (Glamour)
4. Even though it's common knowledge that if someone is single, they are probably on an online dating site (or 5!) However, it's still awkward when you see that someone you know viewed your profile. What if that person is your boss? (Bikini)
5. Did your forever-single friend actually start dating someone finally? Great! Now here are 12 things you should avoid saying to her, or anyone in a new relationship, even if it's tempting. (Cosmopolitan)
6. If you're online dating and not getting the attention you rightfully deserve, here are 7 outside of the box ideas to jumpstart your profile. (YourTango)
7. This "Should You Catcall Her?" flowchart is everything. (Playboy)
8. Being dumped sucks, there is no way around it. However, having your relationship end unexpectedly can actually be surprisingly beneficial, and even make you a better person! (Patti Knows)
9. You'll want to forward this one to your man-25 basic rules for boyfriends. (Thought Catalog)
10. Do looks really matter when dating? Of course they do, but how much and for how long? Here is a breakdown. (YourTango)
11. Hey gents, did you know that there isn't a woman in the world who is truly 'out of your league'? It's true! (Huffington Post UK Lifestyle)
12. In regards to dating, I'm a firm believer that age is way more than just a number. This essay perfectly sums up the things you learn from dating a younger guy. (Skinny Dip)
13. 40 people reveal the things that their crush did that had them go from, "I like you so much!" to "Ew, nevermind, bye." (Thought Catalog)
15. Awkward silences on a date are the worst, right? Just watch this video and you'll never be short on questions to ask on a first date again. (Huffington Post/Buzzfeed)
16. Vacationing with your partner might seem like a great and romantic idea, until you're fighting your way through airport security because she made you late, while considering booking a separate hotel room. Here is how to avoid arguments while on holiday. (Female First Uk)
17. If you've been anywhere near a television over the past month, you may have noticed a disturbing new trend: Naked dating reality shows. We agree with this plea to stop the naked dating madness. I mean, nobody wants to see all that. (Elite Daily/Single Girl Blogging)
18. Have you heard any of these common dating excuses that guy's love to throw around? Here is how to tell if he's for real, or just not that interested in you. (Single Dating Diva)
19. Many singles use a fake name when online dating-seems harmless, right? Well, it turns out that online dating under a pseudonym can actually really hurt your chances of meeting someone great! (ELLE)
20. Looking for something to do in London this weekend? Here are 101 reasons to get out of the house! (Time Out)
21. Too many people treat being single like a disease, when in reality it's totally awesome. Get on board! (Huffington Post UK Lifestyle)
22. Dating is one big learning experience. Some of the best lessons are learned when we see ourselves in someone else-no matter how cringe inducing it may be. (30Datesblog.com)
23. Mature Dating expert and coach Lisa Copeland shares her story of triumph through divorce, and what she learned along the way. (Huffington Post Divorce)
24. Sometimes the hardest thing about a date is figuring out what to wear! Love these 8 tips for looking great on a date without stressing out. (Who What Wear)
25. We'd have to agree on these ten qualities women look for in men. Spot on! (Ask Men)
26. A study shows that couples who practice making decisions together regularly are more likely to stay together for the long haul. Start small-deciding on where to go for dinner is a good start. (New York Times)
What is the best dating article you've read this month?
Image via weheartit.com