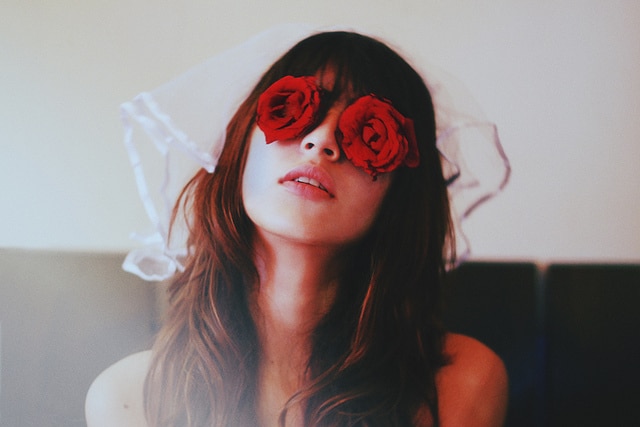 Happy Friday! Do you have any plans for the weekend? Check out the best dating articles from around the web this week, and please share any that we may have missed in the comments below! You can also tweet us @welovedates with any great posts you read during the week so we can be sure to include them! Have a great weekend.
1. Did you know that using certain words in your online dating profile can increase your chances of success? (Huffington Post UK Lifestyle)
2. Clothes can make or break a man! Here are the top 13 worst things a man can wear on a date…hint, hint-Leave your Hawaiian shirts at home! (Your Tango)
3. What does a "cheap date" look like in your city? Turns out, it's all relative. Here is what a cheap date says about the global economy. (Entrepreneur)
4. Awkward pauses in conversation happen to us all. The next time you can't think of anything to say on a date, use these 11 conversation jump-starters. (DatingAdvice.com)
5. When you're dating someone, you can often fall into a rut of movies and cuddling on the couch, night after night. If you'd like to encourage your partner to get moving and get off the couch, these four tricks will help! (Patti Knows)
6. Ladies, an easy way to jumpstart the romance in your relationship is with some new lingerie. Here are ten pieces every woman should have in their drawer. (Betty Confidential)
7. Less is definitely more when it comes to your online dating profile. Online dating expert Julie Spira suggests limiting your profile to 125-150 words. (Cyber Dating Experts)
8. Yikes! These are the top 5 tell-tale signs your guy is cheating on you. (Cosmopolitan UK)
9. The movies we watch (and the celebrities we admire) definitely affect the way we date. Here are some great tips on how to prevent yourself from getting caught up in the fairytale so you can focus on your own romance! (Catholic Match)
10. It's the age-old question-Should you delete your ex on social media? Here is one expert's take on the matter! (Cupid's Pulse)
Image via Bhumika Bhatia on Flickr.