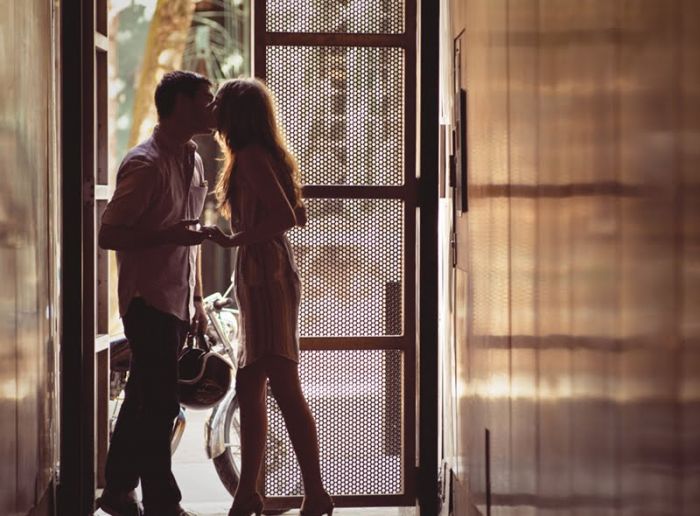 Happy Friday! We hope you're looking forward to a weekend of fun and dates! Don't miss the ten best dating articles we've read this week and be sure to leave your favorites in the comments below.
1. Being cheated on is terrible, and might cause you to act irrationally. Here are twelve things NOT to do (and one you definitely should) when you've been betrayed. (Cosmopolitan UK)
2. If you're bored of dinner and a movie dates, there are plenty of outside of the box date ideas that will keep you active! To stay healthy, take a date friendly fitness class. (Patti Knows)
3. "Why don't we start off slow with a couple lean cuisines…and a hand…" Guys, stop being creepy (and hilarious) online! (Huffington Post Comedy)
4. Where I live, it is HOT and finally feels like summer. I love this single girl's summer bucket list! (PopsugarLOVE)
5. The top five most awkward moments that happen when dating, and how to handle them. (Single Dating Diva)
6. Do you believe in the three date rule? We've often said NO, and turns out we aren't the only ones who think that sex should happen whenever you're ready-no matter how many dates you've been on. The Date Report
7. Spring cleaning shouldn't just be reserved for your closets. This time of year is the perfect chance to evaluate your love life-what is working, what isn't-and toss away the things that aren't doing you any good! (Huffington Post Women)
8. Is it ever ok to date a co-worker? Turns out, yes…and no! (Betty Confidential)
9. What happens if you are extremely happy in your relationship-except for one thing? The sex is horrible! Here's how to handle it when you and your partner don't connect in the bedroom.
10. The top 4 things guys dread in a relationship most probably won't surprise you. Meeting the parents, having "the talk" and so on…it's how you handle them that really counts! (Glamour)