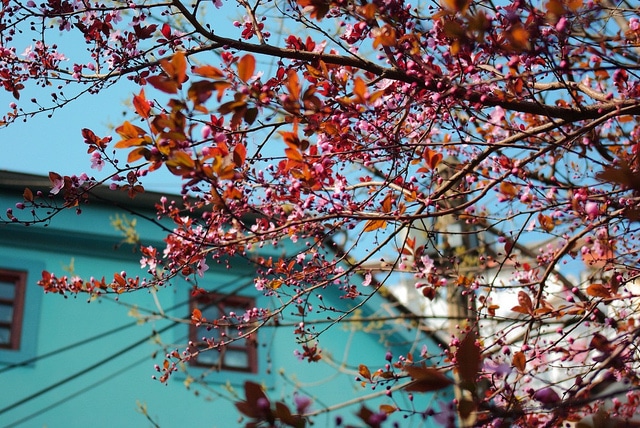 Happy Friday! We've read a lot of really great articles this week. Here are ten of our favorites. Be sure to leave us some love in the comments below.
Spring has finally sprung my friends (at least, it feels like that for this New Yorker). Here are five spring date ideas in honor. (Betty Confidential)
Dating while you're a single parent can be really hard. It's also difficult to know if you even should date.  One single mama shares her thoughts on getting back in the dating game (and why it's awesome). (Patti Knows)
If you've spent some quality time being single, it might be hard to know if you're really ready to jump in the love train. Here are five ways to know if you're ready for a relationship. (Datingadvice.com)
We always hear about the mistakes men make in relationships. Here's the top 3 mistakes women make. (Cupid's Pulse)
Touching is important in a relationship. And not just the sexual kind, but every way you touch says something about you and how you feel. Here's some insight. (The Good Men Project)
One of the most painful parts about dating is knowing what questions you should ask on a date. You want to find out interesting things about them and keep the conversation flowing, but that can be hard when all you can think of is "what do you do for fun?". Here are 15 creative questions to ask a date next time you're stumped. (Gal Time)
When I was a single gal, I was leery of guys with kids. It was mostly fear of the unknown. Here's what you should know about dating a man with kids. It doesn't seem that scary here. (Huff Post Dating)
The Rico Suave and the "too close for comfort" guy. Here are the 12 types of dudes who will try to pick you up in a bar.
First dates are filled with a whole lot of excitement. But, after you've been on 994 in the past year, they tend to feel a little monotonous and boring. Let's make them fun again. (The Good Men Project)
And, to end on a very humorous note, if that first date really isn't fun (but pretty awful and boring) here are 10 fool proof escapes. (Huff Post Dating)