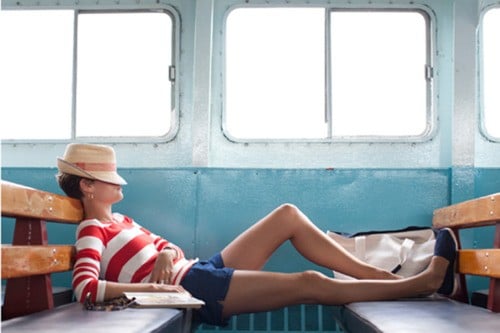 Happy Friday! Don't miss the ten best dating articles we've read from around the web this week, and make sure to leave your favorites in the comments below. Have a great weekend!
1. If you're wondering why some guys seem to have all the luck with women, they all have one (or three) things in common that make them a hit with the ladies. (The Date Report)
2. Sex can be very, very dangerous…it can even kill you in super weird ways. (DatingAdvice.com)
3. Want to make him happy? The seven things men really want in a relationship might surprise you. (Mind Body Green)
4. Do you stay up late and not get enough sleep? You might pay for it by being single forever, says a new study. Apparently, women who go to bed early are more likely to get married than their night-owl counterparts. (Handbag)
5. I have always thought that Jason Bateman is the hottest of the HOT, and turns out I'm not the only one. Here are 33 reasons why women love him. (BuzzFeed via Single Girl Blogging)
6. Online Dating is more common than meeting someone in a bar these days, but still there are tons of myths and misconceptions floating around. These are the top 4 online dating myths, debunked! (HuffPo UK Lifestyle)
7. More often than not, it's the little things that wreck a relationship. These are five of the most common mistakes couples make. (Betty Confidential)
8. Spring cleaning shouldn't just be reserved for your house! Relationships need love and attention too, so here is how to start fresh in the new season. (PattiKnows)
9. It's time to confess some WTF dating secrets, starting with these from the Whisper App. (Bustle)
10. Things are going great, until the guy you're seeing stops calling or inviting you out. Yep, he's disappeared. This video explains why men pull away. (Cupid's Pulse)
What is the best dating article you've read this week?