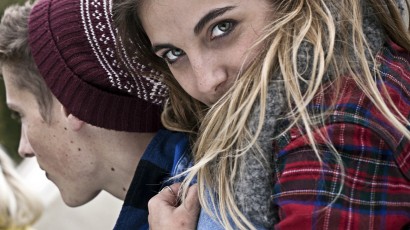 Happy Friday! We've gathered our favorite dating articles from around the web this week, so take some time in-between dates to check them out! Don't forget to leave your faves in the comments below. Have a great weekend!
1. How much does religion matter to you when dating? A new infographic reveals what Americans really think about interfaith dating. (Dating Advice)
2. Get it, girl! Color us inspired by these 6 incredible LGBT sportswomen! (When Sally Met Sally)
3. Fading out (ie disappearing, not texting back, etc…) is a horrible way to break-up with someone. Here is why. (The Date Report)
4. Love Actually remains one of my very favorite movies, no matter if it's Christmas time or not. It's hilarious to think about how the film would be different in 2014. (Cosmopolitan UK)
5. When you're mature dating, flirting is a challenge-but a necessary one to overcome. These four flirting tips will get you going in the right direction. (Betty Confidential)
6. Would you fly across the country for a first date? With someone you've never met in person? We hope your answer is a big, fat NO! (Bustle)
7. It's Friday, and we should all feel warm and fuzzy! This post full of reasons to love should do the trick. (Your Tango)
8. "The Myspace Special", "The Anonymous Group Shot" and 16 more photos you should delete from your online dating profile immediately! Now! (Skinny Dip)
9. OMG is there anything worse than wanting to cancel a date but you don't know how (and you don't want to be totally rude)…Turns out, there's a chart for that! (Glamour)
10. Breaking up is hard to do…and sometimes, it's really, really awkward! Proof! (Huffington Post Divorce)
Image via weheartit.