The 10 Best Dating Articles We've Read This Week-January 10, 2014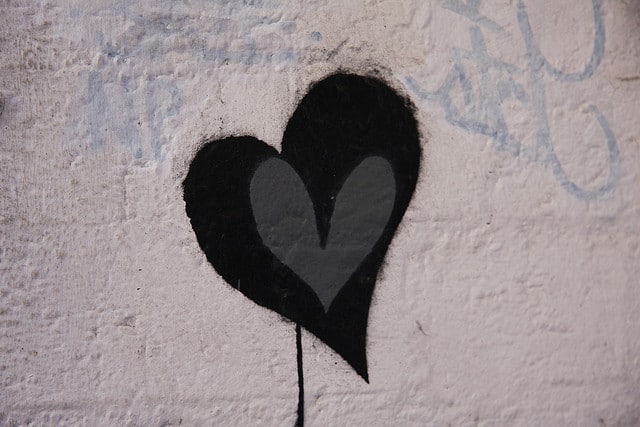 Image via ChodHound on Flickr.
Happy Friday! There have been a plethora of awesome dating articles floating around the web this week, and we've highlighted ten of our faves below. Make sure to leave your favorites in the comments and have a wonderful weekend!
1. Cheating sucks, but pop music makes anything a bit more fun…right? If you aren't sure if your partner is a cheater or not, these song lyrics will give you the answer. (The Date Report)
2. This week was the week of the #polarvortex…basically, it was freezing in the US and we all collectively (and rightfully) freaked out about it. You have to stay warm somehow-and these Polar VorSEX pickup lines are a good way to start. (PopSugar LOVE)
3. Along with dating comes rejection, and it's never fun to tell someone that you're just not that into them. Here are some tips on the right way to let a guy down easy, straight from the horses mouth. (Betty Confidential)
4. Obviously, we LOVE technology! Online dating wouldn't be possible without it. This doesn't mean that the future and it's infinite possibilities doesn't freak us out a little bit. Like, for example, instant facial recognition…thanks (or no thanks) Google Glass. (Refinery29)
5. When you're an eligible bachelor, standing out from the crowd of other just as eligible bachelors is paramount to your dating success. We love these tips on how to get noticed! (Ask Men)
6. Flirty emails and text messages are the first step when you meet someone you like online. However, too much texting can actually hurt your chances of having a successful relationship for a multitude of reasons, so it's best to limit your communication until you can meet in person. (YourTango)
7. Your car selfies aren't doing you too many favors-turns out there is one specific type of photo that will get you the most messages online-can you guess what it is? (Glamour)
8. It's that time of the year again, when we all start getting SICK. Unless you're contagious and sound like a dude or really need a night to recover, a winter cold is no reason to cancel a date! Here is how to make sure you don't look as crappy as you feel. (Cosmopolitan)
9. Is there anything more annoying than wondering if meeting a guy at Starbucks is a date? Is happy hour a date? If you're on a date, you should never have to wonder if it is a real date. Confused? Read this. (HuffPost Style)
10. One writer created a fake OK Cupid profile for who would arguably be the worst woman on the planet. Entitled, obnoxious, racist and not at all intelligent…but the photos she used were gorgeous. So how did men on the site respond? This is what happened. (Cracked)