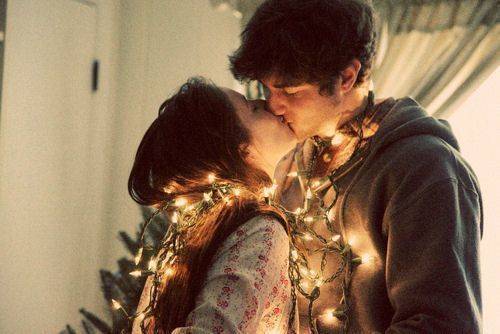 Happy Friday before Christmas! It's been a super busy week online with tons of great articles about dating, love and the holidays. To get you ready for what will hopefully be a fun-filled weekend, here are a few of our favourites from the week.
1. Not sure if you should buy someone in your life a Holiday gift? Luckily, there's this great flow chart to help you out. (The Frisky)
2. For all the single ladies out there, this one is for you: 21 Problems only Single Women Understand. (Cosmopolitan)
3. If you're in the mood for some Holiday romance, here are 25 ways to meet a guy over the holidays (Betty Confidential)
4. Known by many as the "Canadian Tuxedo" – head to toe denim outfits have a special place in pop culture history and our hearts. If you're in a need of a laugh or are just trying to forget about that less than successful date you had last night, here are a bunch of famous couples wearing Britney Spears and Justin Timberlake's infamous denim on denim formal wear. The result is kind of hilarious. (Cosmopolitan)
5. Gifts for the boyfriend? Puhleeze! Here are 9 awesome gift ideas that are really for you. (Your Tango)
6. The holidays can be a stressful time for many people, which means that sometimes fights break out. Here's the 6 best ways you can make up after your worst fights ever. (HowAboutWe)
7. We love this! Here are the 17 sexiest things a guy can do. (Thought Catalog)
9. Thinking of giving your online dating profile a makeover for 2014? Here are 10 things you should never write in your online dating profile. (eHarmony)
10. The million dollar question: should you get your significant other's Mom a holiday present? (Betty Confidential)
PS.  Are you broken up with a significant other, but can't move on? Are you regretting your breakup? Do you think this is the one that got away? Are you willing to do whatever it takes to get your ex back? If you appear to be between the ages of 18 and 28 and have answered yes to any of these questions, MTV wants to hear your story. Please send an email to truelife@punchedinthehead.com with "True Life" in the subject line and include your name, location, phone number, email address, a current picture and tell us why you should be on True Life: I Want My Ex Back. 

(image credit via weheartit.com)