November 18th, 2014 by Josie
Top 10 Christmas Rom-Com Movies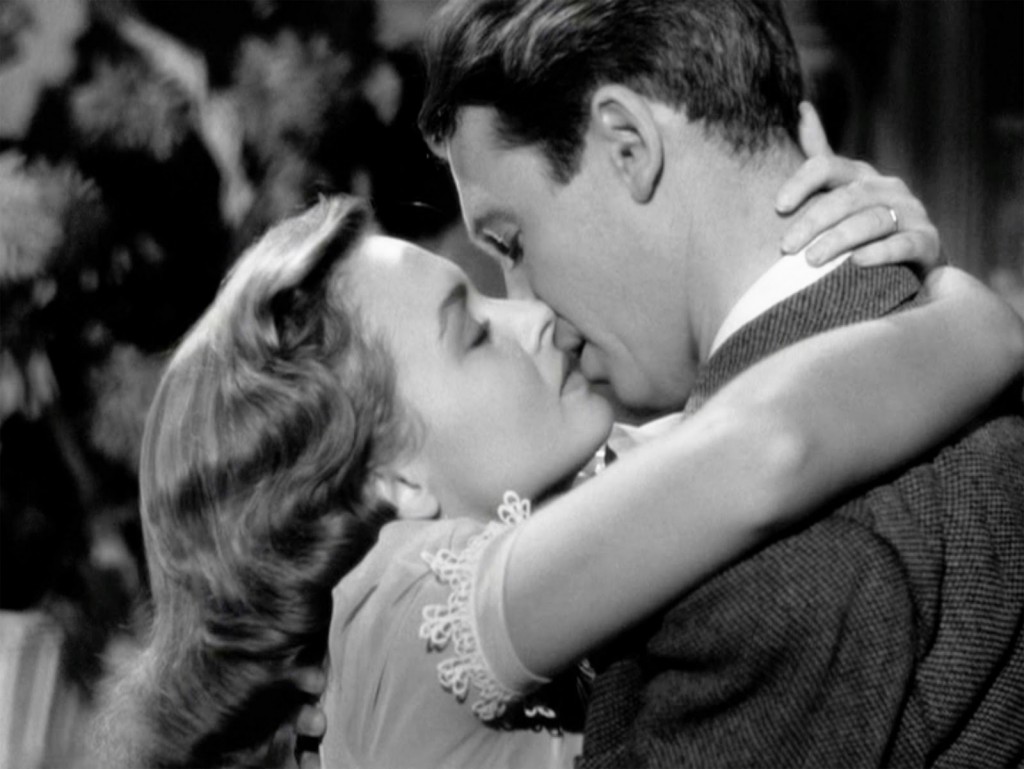 There's no better excuse than winter time to stay out of the cold and cuddle up on the sofa with a festively themed romantic comedy. Whether you're having a cosy night in with the one you love or you want to warm up your heart with some extreme slushiness, Christmas movies are the perfect answer. Here are some of our favourites.
1. Love Actually (2003)
Although it's only 10 years old, Love Actually has been an instant holiday classic from the very day it was released. Featuring the intertwining lives of a series of couples in London, the film follows their ups and downs, their budding romances and their broken hearts in the weeks leading up to Christmas. Starring an impressive collection of British stars (among others of course) such as Hugh Grant, Emma Thompson and Keira Knightley, this is one Christmas classic that strikes the perfect balance between comedy and heart-warming sentimentality.
2. It's a Wonderful Life (1946)
Do you ever wonder what the lives of those you love would be like if you never existed? After being driven to the point of contemplating suicide, businessman George Bailey (James Stewart) meets an angel who shows him exactly what would have happened if he'd never existed. Eventually, George realises that he has touched lives after all and that despite the things going wrong, he really does have a wonderful life. It's a certified Christmas classic.
3. The Holiday (2006)
A film that pretty much centres on just four characters, The Holiday really gets deep into the heightened emotions of the festive season. Two strangers that swap houses following heartbreak and a mutual need to escape their lives both get much more than they bargain for when they stumble into each other's lives, finding love in the process. Starring Cameron Diaz, Kate Winslet, Jude Law and Jack Black, it's set in a festively snowy London and an equally festively (albeit in a different way!) California.
4. While You Were Sleeping (1995)
Probably one of the more unconventional roads to romance, Lucy (Sandra Bullock) falls in love with a passing stranger Peter (Peter Gallagher) moments before he's hit by a car and falls into a coma – on Christmas Day no less! Following a mix up, Peter's family believe that she is in fact his fiancée and so the love saga unfolds, with Lucy spending Christmas with Peter's family and eventually falling in love with his brother instead. It's one of the less slushy and more unusual Christmas rom-coms (probably because one of the main characters is in a coma for the majority of the movie) but it's a sure-fire '90s classic that will warm your heart.
5. Bridget Jones' Diary (2001)
One for the Christmas singletons, Bridget Jones' Diary is a chick flick classic that never fails to please. The 30-something single Bridget (Renée Zellweger) is on a perilous journey to another lonely Christmas and we follow her trials and tribulations in the world of love along the way. Quite simply, Bridget is a woman that most of us can identify with in some way or another and one that we'd all invite round for Christmas dinner.
6. Four Christmases 2008
Nothing like bringing your boyfriend home for the holidays and having to suffer through four events with your family. Brad and Kate, played by Vince Vaughn and Reese Witherspoon, tackle visiting all four of their divorced parents as a couple this season. Full of drama (hello, family time) Four Christmases doesn't always seem like a warm and fuzzy holiday movie, but as always, the ending is spot-on.
7. You've Got Mail 1998
You've Got Mail isn't technically a "holiday movie" (who makes the rules here?) but with so many scenes set around Christmas time in New York, it's definitely at the top of the list of movies to watch this year. Plus, it's Tom Hanks and Meg Ryan, romantic comedy's forever reigning King and Queen.
8. The Family Stone 2005
This flick about bringing your girlfriend home for Christmas isn't always fun to watch. You will laugh, you will cry, you will totally understand how nerve-wracking it is to meet your significant other's family all at once. How would it feel if they hated you? Well, Sarah Jessica Parker's character, Meredith, finds out the hard way. At the end though, family and love rein supreme…it is a holiday movie, afterall.
9. Serendipity (2001)
John Cusack and Kate Beckinsale meet one night in New York City when they are in their 20's and get separated. 10 years later, they find each other again but life has gotten a bit more complicated by then. Is it destiny? Some might even say, serendipity? This is a flick that will make you believe in love at first site, soulmates and of course, fate…perfect for the holidays!

While You Were Sleeping (1995)
Lucy, played by Sandra Bullock, saves her crush's life in this romcom classic, and sets off a string of crazy events. pSandra Bullock is a romantic comedy staple, and While You Were Sleeping is one of her best. It has everything–quirky characters, a close yet dysfunctional family, and many deeply sweet moments. You're rooting for her the entire time, and..spoiler alert…she does get the guy in the end. But which one? You'll have to watch.
What is your favorite holiday romantic comedy?