7 Online Dating Behaviors That Are Holding You Back From Love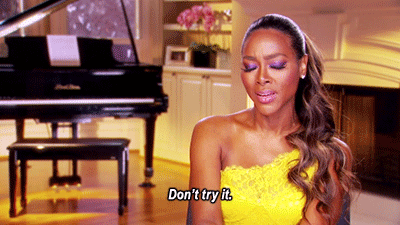 Sometimes, we really are our own worst enemy. You might think you're doing everything right when it comes to online dating, but if you aren't scoring any quality dates there might be a problem. Here are 7 online dating behaviors that may be holding you back from falling head over heels in love online, and how to fix them!
1. Asking someone out on a date in the first email.
Would you go up to a perfect stranger on the street, ask them on a date before knowing anything whatsoever about them and expect them to say YES? No. Asking someone out in the first email you write sends the message that you're just a date hunter-meaning you don't care who you go out with, as long as someone takes you up on your offer. Attractive. While trading emails back and forth with someone online for weeks is pointless and frustrating, you can't totally skip all of the online correspondence before meeting in person. Before committing to a date, get the basics out of the way via email. What do they do for a living? Any common interests? This way, it won't seem quite so "stranger-danger" when you do meet up in person.
2. Sending standard "form" emails or responses.
We are all busy, and online dating can often feel like a second job. Sending out the same bland email to everyone you're interested in online might seem like a super efficient idea, but it's not doing you any favors. Sure, you're saving time but what are you going to do with all that time since you'll be alone? If you've ever received a "form" email online, you know exactly what I'm talking about. It's totally obvious and such a turn-off to realize that someone sent you the same email they've sent to twenty other people.  If you can't be bothered to write 3-4 original sentences to me and me alone, why would I want to date you?
3. All the selfies.
Listen, there is nothing wrong with the occasional selfie. But that is what Instagram is for, not your online dating profile! I have no doubt that you looked super hot in the car on your way to work this morning, and I bet you really rocked it in the bathroom on your break, so by all means, snap a photo!  But don't put it on your online dating profile!
When your online dating profile is littered with selfies and selfies only, it tells potential dates two very disturbing things. 1.) You LOVE yourself and 2.) Nobody else does. Why are you always alone? Where are your friends and family? Why aren't you ever out doing all those activities you said that you love in your "about me" section? So many questions! If you absolutely must, one selfie is fine…but anything else, well, don't say I didn't warn you.
4. Hashtags.
Social media has taken over the world and I'm not hating it! However, if there is a #hashtag anywhere near your online dating profile, chances are people might think you're totally ridiculous. Hashtags aren't actual language, nor are they a respectable way to communicate with a potential love match. Unless you're flirting on Twitter, there is no room for hashtags while getting to know someone online. And don't you dare put one in a text message! #nope
5. Focusing on quantity, not quality.
Some online daters find themselves getting upwards of one hundred messages a day, while others might be lucky to get a wink or icebreaker sent their way once a week. If you're in the first group, it can be exhilarating to finally be getting the attention you've always rightfully deserved, but it can become addictive. Sure, you're getting messages but if they are form emails full of hashtags, they mean nothing. It only takes one message from the right person to change your life, so don't get caught up. If you're in the latter group and aren't receiving many messages, don't give up. Repeat after me…it only takes one.
6. Forgetting your manners.
Many will say that online dating isn't the "real world", but it's pretty much the reality we all live in these days. It's important to treat everyone you meet online with the same manners and respect that you would if you bumped into them at a restaurant. Having an anything goes attitude towards online dating-and the people you interact with online-will only cause them to judge you on how rude you are. This means: try to return emails in a timely fashion, don't consistently flake on dates, don't lead people on if you aren't interested in them and keep the game playing to a minimum. Basically, mind your manners!
7. Dating in the wrong place.
The internet is HUGE, you guys and there is no point in wasting your time and money on an online dating site that doesn't offer what you're looking for in a date. If you're a mature dater or interested in alternative dating, look for sites that caters to your needs. There are online dating sites for all types of ages, interests, hobbies and physical preferences. Once you find a niche site that you feel comfortable on, your online dating experience will change dramatically for the best! You'll feel like you're finally home!
What is an online dating behavior that you would like to see banned?